Different phases of development of Ripple XRP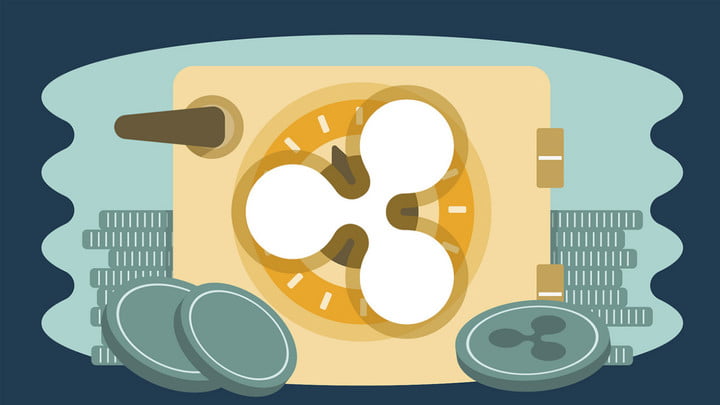 Today, we will look back to see what Ripple's first steps have been and who is behind the current success of this company. We will also see how Ripple and XRP digital assets will revolutionize international money transfers.
Ripple is a privately funded company. It has closed five rounds of funding, which included two rounds of angel funding, one round of seed funding, two rounds of Round A and one Series B round.
Date

Funding
type

Investor

Amount
(million $)

April 2013

Angel

Andreessen Horowitz, FF Angel LLC, Lightspeed Venture Partners, Pantera Capital, Vast Ventures, Bitcoin Opportunity Fund

2.5

May 2013

Angel

3.0

November 2013

Seed

Core Innovation Capital, Venture51, Camp One Ventures, IDG Capital Partners

     

3.5

May 2015

Series A

IDG Capital Partners, Seagate Technology, AME Cloud Ventures, ChinaRock Capital Management, China Growth Capital, Wicklow Capital, Bitcoin Opportunity Corp, Core Innovation Capital, Route 66 Ventures, RRE Ventures, Vast Ventures, Venture 51

28

October 2015

Series A

        

4

September 2016

Series B

Standard Chartered, Accenture, SCB Digital Ventures, SBI Holdings, Santander InnoVentures, CME Group, Seagate Technology

       

55
As you can see, a lot of investors invested in it. Some of them are important names. Ripple's revenue sources included professional services provided to financial network operators integrated with Ripple, software built to integrate legacy financial systems with Ripple and native currency (XRP). Ripple is also backed by several established investors that provide an additional layer of financial stability.
Ryan Fugger conceived Ripple in 2004. The intention was to create a decentralized monetary system that  could effectively empower individuals and communities to create their own money. In May 2011, Jed McCaleb began developing a digital currency system in which transactions were verified by consensus among members of the network instead of the mining process used by Bitcoin.
In August 2012, Jed McCaleb hired Chris Larsen and together they presented Ryan Fugger with their idea. Subsequently, Ryan Fugger left the Ripple team.
In September 2012, Chris Larsen and Jed McCaleb co-founded the OpenCoin corporation. OpenCoin began developing the Ripple Protocol (RTXP) and the Ripple payment and exchange network. On 26 September 2013, OpenCoin officially changed its name to Ripple Labs.
On 6 October 2015, the company was rebranded from Ripple Labs to Ripple. On June 13, 2016, Ripple obtained a virtual currency license from the New York State Department of Financial Services, making it the fourth company with a BitLicense.
On September 23, 2016, Ripple announced that they have struck an agreement, the first of its kind, with several major banking interests to create the GPSG or the Global Payments Steering Group. The banking interests involved in the founding of this new venture was a virtual who's-who. This included Bank of America / Merrill Lynch, Santander, UniCredit, Standard Chartered, Westpac Banking Corporation and Royal Bank of Canada.
During 2017, Ripple announced that more than 100 financial institutions test its cross-border payment technology. Also in 2017, Ripple announced the creation of three instruments. These were created specifically for the Ripple Plan to be accomplished. The three tools are: XCurrent, XRapid, XVia.
XCurrent is Ripple's enterprise software solution that enables banks to instantly settle cross-border payments with end-to-end tracking. Using xCurrent, banks message each other in real-time to confirm payment details prior to initiating the transaction and to confirm delivery once it settles. It includes a Rulebook developed in partnership with the RippleNet Advisory Board that ensures operational consistency and legal clarity for every transaction.
XRapid is for payment providers and other financial institutions who want to minimize liquidity costs while improving their customer experience. Because payments into emerging markets often require pre-funded local currency accounts around the world, liquidity costs are high. xRapid dramatically lowers the capital requirements for liquidity.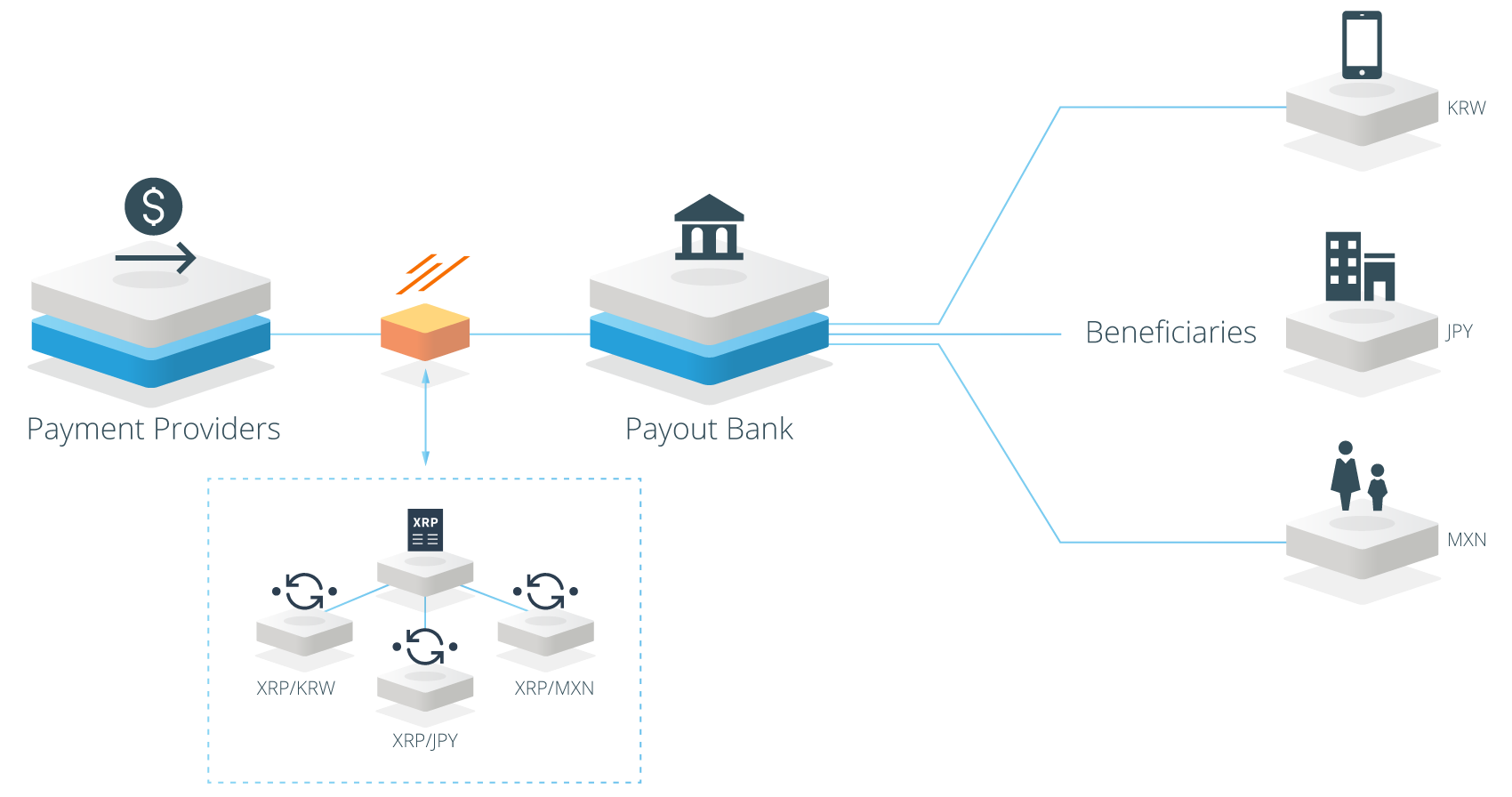 3.  XVia is for corporates, payment providers and banks who want to send payments across various networks using a standard interface. xVia's simple API requires no software installation and enables users to seamlessly send payments globally with transparency into the payment status and with rich information, like invoices, attached.

In short, what is the Ripple plan? In the first phase, financial institutions will use XCurrent. The second phase involves the use of the XRapid and the XRP coin. Now we are at the beginning of the second phase of this plan. In this second phase, financial institutions using XCurrent can choose to use XRapid. Specifically, several tests of the XRapid instrument were performed by Money Gram and Western Union. Moreover, Cuallix is ​​the first financial institution to use live XRapid and the XRP currency. These are used for cross-border transfers between Mexico and the US.
The main advantages of the XRapid tool are low costs and high transfer speeds. This means lower costs by 60% than the current SWIFT transfer system. Also, the transfer time decreases from 3-4 days for the current transfer system, only 4 seconds. Here's what the revolution in cross-border money transfers means.

This year, Ripple's main concern is increasing XRP liquidity. This will be done by listing XRP on as many exchanges. The XRapid instrument needs the best liquidity in the future, when the volume of cross-border transfers will be significant.
For its creation and development of RIPP and Ripple payment / exchange network, MIT Technology Review magazine recognized Ripple Labs as one of 2014's 50 Smartest Companies in its February 2014 issue.
On January 12, 2016, Ripple was listed by UK-based Richtopia, ranked No. 8 in the list of 100 organizations with the most influential blocks.
Very few people know that Ripple has won a lot of prizes:
– February 2015 – Fast Company. Ripple Included in the World's Top 10 most innovative Companies of 2015 in terms of money.
– February 2015 – American Banker from the list of 20 Fintech Companies to Watch.
–  August 2015 – Ripple Labs awarded as Technology Pioneer by World Economic Forum.
–  December 2015 – Forbes. Fintech 50.
–  December 2015 – H2 Ventures, KPMG. Fintech 100.
– March 2016 – PYMNTS Innovation Project 2016. Best B2B Innovation Award.
–  June 2016 – Fortune included Ripple in 5 Hottest Companies in Fintech.
Currently, XRP is one of the strongest companies on the Crypto Market. In fact, I do not think I'm exaggerating when I say it's the most solid company on Crypto Market. Because of the bear market lately, the current 0.50 USD price does not reflect the very good fundamentals. Let's not forget that the XRP had a maximum of 3.4 USD.  This means that now the price has fallen by more than 80%.
The XRP price is underestimated at this time. Large investors are looking for companies with very good fundamentals and a very cheap price. For buying and holding investors, buying XRP at current prices will be an irresistible attraction. On the other hand, this year we expect MoneyGram, Western Union or SBI to announce the live use of the Xrapid instrument and digital XRP asset in cross-border crossings.
This is an informative article, not an investment recommendation. Please do your own research before investing in any cryptocurrency.
image source : digitaltrends.com