Technical analysis XRP/USD 12/09/2017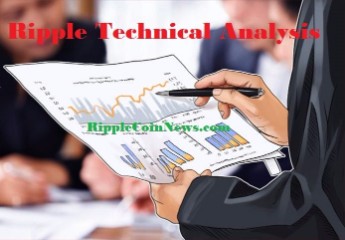 At hour (h 0) when I write this technical analysis, the XRP/USD price just broke the descending trend line. Traded volumes are small. On the graph we see that a pattern head and shoulders (inversal) has been formed or, as it is called, the head and shoulders bottom. This is a bull pattern. It remains to be seen if the price manages to keep above the descending trend line and if the head and shoulders pattern is confirmed. The $0.19-$0.20 usd area seems quite interesting. The price was rejected up four times from that area.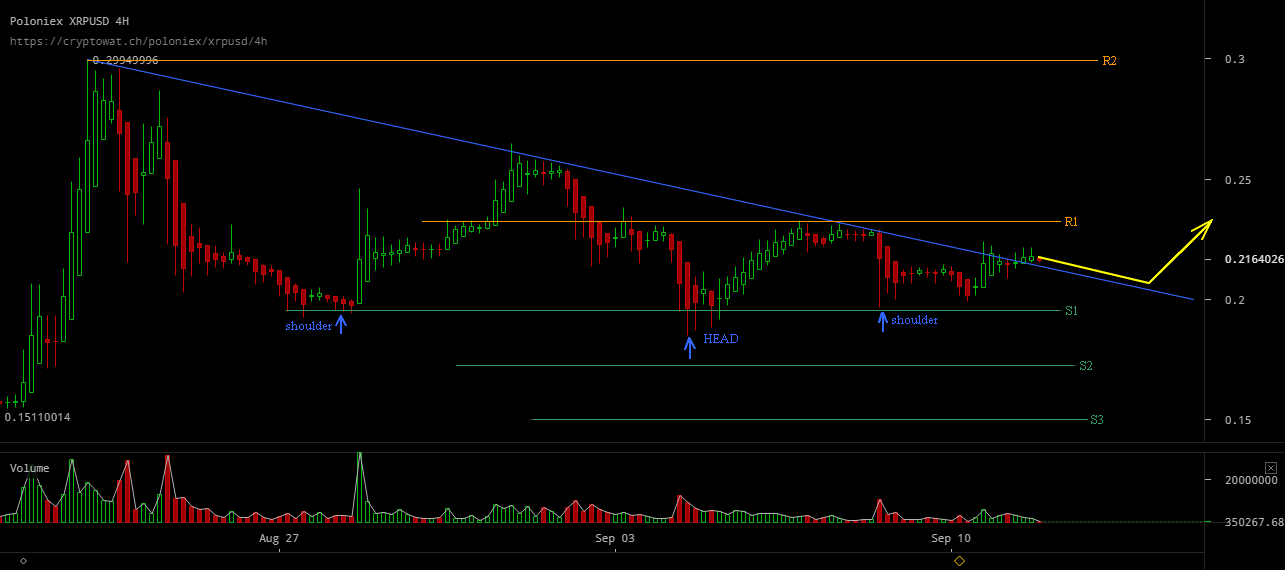 The resistance lines are:                                             The support lines are:
    R1 – $ 0,23usd                                                                 S1 – $0,19usd
    R2 –  $0.30usd                                                                 S2 – $0,175usd
                                                                                             S3 – $0,15usd
 I would ask you to take attention to the BTC movement because it can greatly influence the XRP/USD movement. At this moment, on the BTC we have a descending triangle pattern (bear). The support from the $3900 usd on the BTC could be tested again.  The tendency for the next two days is drawn in yellow. If BTC breaks the support from 3900usd, the upward trend of XRP / USD will be denied.