Technical Analysis XRP/USD 22/06/2018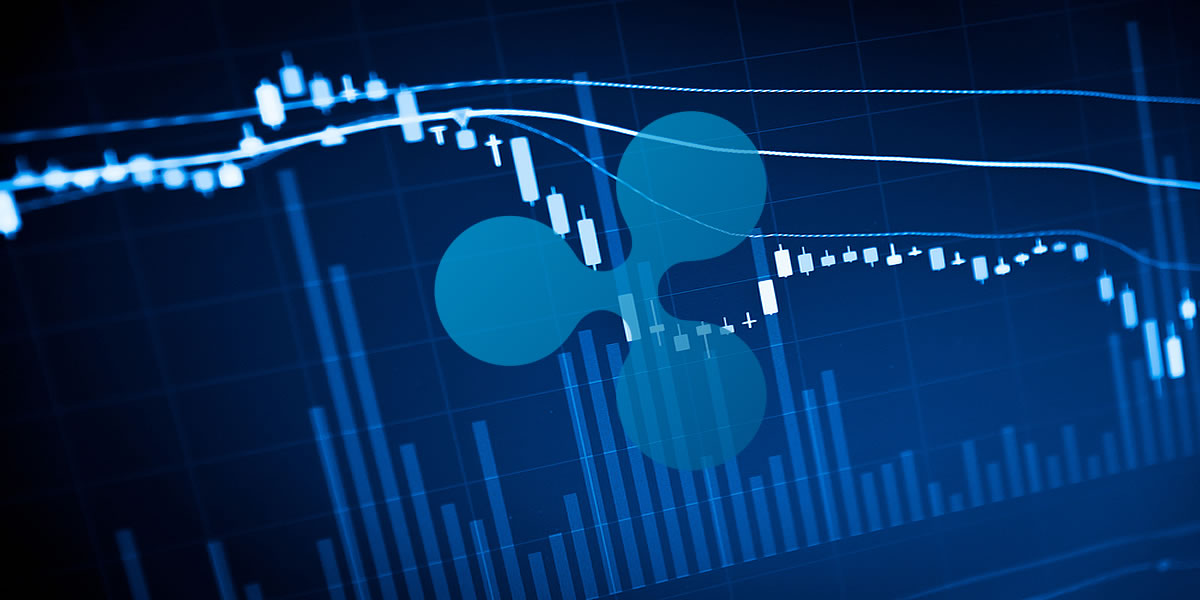 Today we will not make a technical analysis for the next week but a medium-term technical analysis. This technical analyst for the next few months is needed for an overview of the XRP/USD price. Too many people are concentrating on price movement on charts at 15 minutes or one hour. It is good to know that a buy and hold investor should focus on tracking daily charts rather than those for 15 minutes or one hour. The evolution of a 15-minute or one-hour chart is totally insignificant if you intend to hold the XRP coins between 6 months and 2 or 3 years. 15-minute or 1-hour charts are tracked by daily traders.
We are in a test period of support areas after the huge declines in the past months. You can see that the force of the sellers has decreased more and more compared to January – February. This can be deduced from the magnitude of the movements downwards. The length of the candle is smaller and the decreases are much slower / per unit of time. This tells us that the strength of the bears has dropped a lot. 
We are at the end of the accumulation period and somewhere at the end of July or early August should be a bull movement up to the 1 usd area. I do not expect the 1 usd area to be broken up from the first move. After the price reaches 1 usd, there will be an upward movement of 0.75-0.80 USD. After this corrective move, a new upward movement will start which will break the resistance from 1 usd. The up movement will continue to 1.25 usd, which is the main resistance zone on XRP/USD. 
The whole scenario above will take several months. I expect the main strength of 1.25 usd to be reached somewhere in September. Breaking the zone from 1.25 will open the way for the 2 usd price. But this is another TA that will not be written today.
XRP/USD – lines of resistance :                                         XRP/USD – lines of support:                
R1 –  0,70 usd                                                                         S1 –  0,45 usd                                                                                                                                                                               
 R2 –  1,25  usd   (psychological)                                         S2 –  0.30 usd
 R3 –  1,25  usd   (main)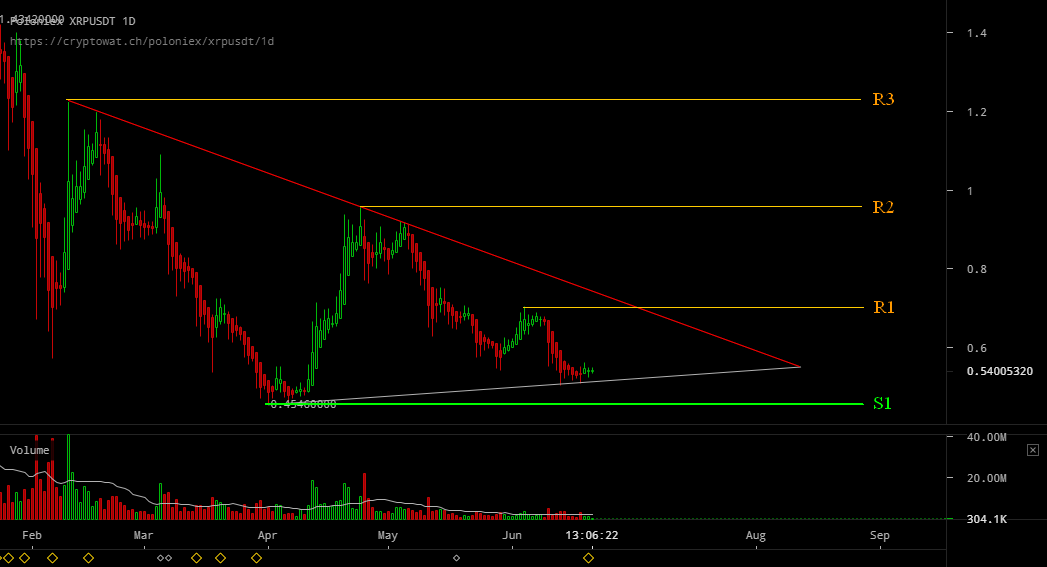 This technical analysis took into account the evolution of the Bitcoin price. Today's TA is based on the Wyckoff Method, which is one of the oldest and best methods of technical analysis.
For this scenario to take place, we need a few things:
1. Downward trend line (red) to be broken up.
2. Bitcoin does not give us surprises, by releasing news with a strong negative impact.
3. Ripple does not surprise us with news with strong negative impact.
This technical analysis does not take into account the impact of news with a strong positive impact from Ripple. I refer here to the news about the live use of XRapid and XRP by an important player on the cross-border money transfer market.
What's happening on XRP / USD next week?
Next week I expect the XRP / USD price to start moving up to R1-0.70 USD. In that area, we will have the descending trend line. We'll see if that area is broken up.