Technical Analysis XRP/USD 26/12/2017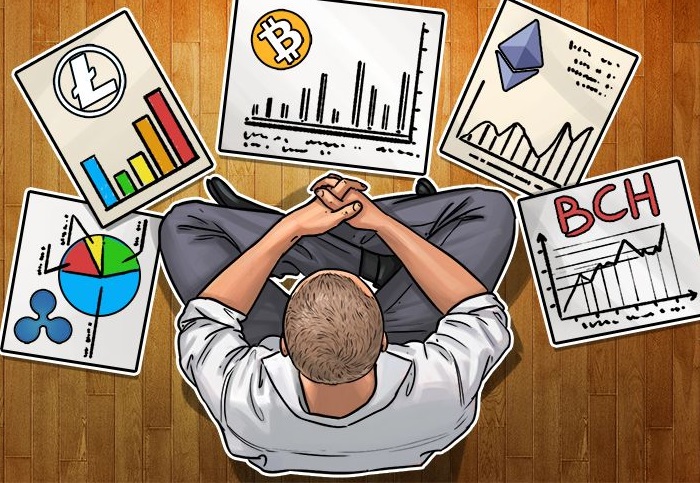 At the time I write the technical analysis, the XRP/USD price is $0.97. After the upward movement of about 600%, the XRP/USD price has found its balance. The hesitant move of XRP/USD in recent days was due to a drop in the Bitcoin price. And yet XRP was very stable when compared to other currencies. This stability has increased over the period when the price oscillates in the range of 0.15-0.30USD. How does that explain? It looks like the new wave of investors in XRP are a bit mature and they do not want to sell their coins inexpensively.
As you can see, a  symmetrical triangle pattern has been formed on the graph. A symmetrical triangle pattern can end with a up or down movement.
The resistance lines are:                                                 The support lines are:
R1 –  1,23usd                                                                     S1 –  0,62usd
R2 –  1,5 usd                                                                      S2 –  0,49usd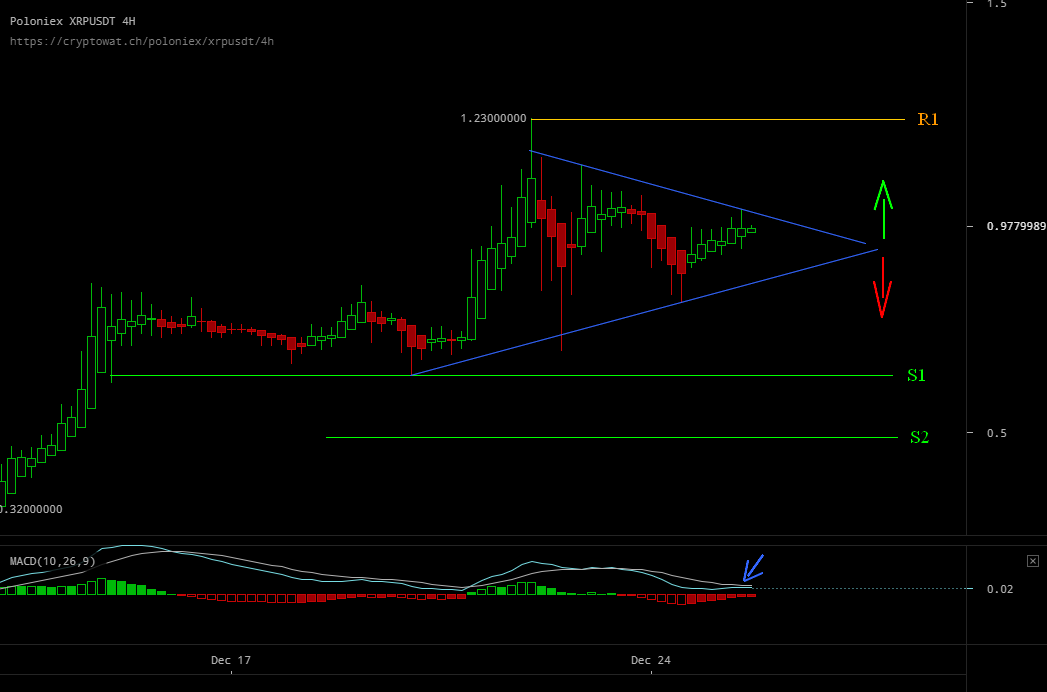 What can we expect in the next few days?
Keeping in mind that we have a symmetrical triangle pattern on the chart, we can not predict a probable move for the coming days.
In principle, by the end of 2017 I do not expect major upward movements. Why do they say that? Well, big investors, those who move the market, do not trade during this period. We may see some movements between 27-30 December when some of them will return to the job. But, I repeat, I do not expect big moves.
Just to give you an idea: if we have positive news, or the whales reappear, on XRP/USD we will test the previous maximum price from $1.23. If 1.23 USD is broken 1.5 USD is the next target price. The MACD indicator (chart 4 hours) is above line 0 and is about to give us a buy signal.
Happy New Year For All  2018