Ripple (XRP) Underperforming But Breakout above 40 Cents Possible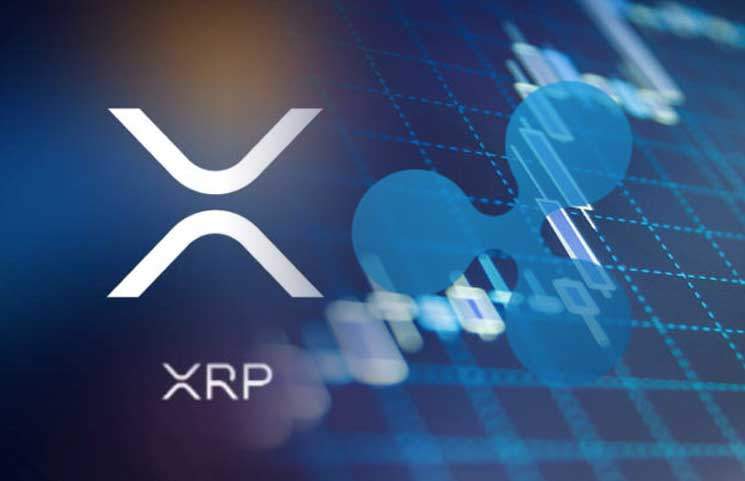 Latest Ripple (XRP) News
Two things: either there is a decoupling or there are serious, private concerns preventing Ripple (XRP) from aligning with the general market trend. Although the asset is the third most valuable and liquid digital asset in the world, performance is dismal. 
Fact is, XRP is the third worst performing coin in the top 10 after the likes of Cardano (ADA) and Stellar (XLM). That is, when we discount the jumble around Tether (USDT) and their struggle of maintaining a 1:1 peg with the USD. At spot rates, Ripple (XRP) is up 1.4 percent from last week's close but what is interesting is that its direct correlation with Bitcoin (BTC) is fading. 
As Ripple (XRP) range, Bitcoin (BTC) is edging higher, blasting above important resistance levels and by this week's close—assuming bulls press on the gas pedal, BTC will reverse losses of Q4 2018 and in a new phase, begin the necessary climb towards $8,000. 
We can attribute this to several factors. First, banks are following the JP Morgan and Chase route, issuing out stable coins and launching them on competing networks as Stellar where IBM is working overtime, using their old connections and on-boarding banks to the World Wire. Secondly, Ripple's three main solutions in xCurrent, xRapid and xVia may be revolutionary and representative of speed and efficiency but XRP which xRapid leverage for liquidity is designed to be cheap. Add that to the lack of regulatory clarity and financial institutions may not be willing to experiment unless otherwise there is an assurance from the SEC that the asset is a utility, not an investment contract.
XRP/USD Price Analysis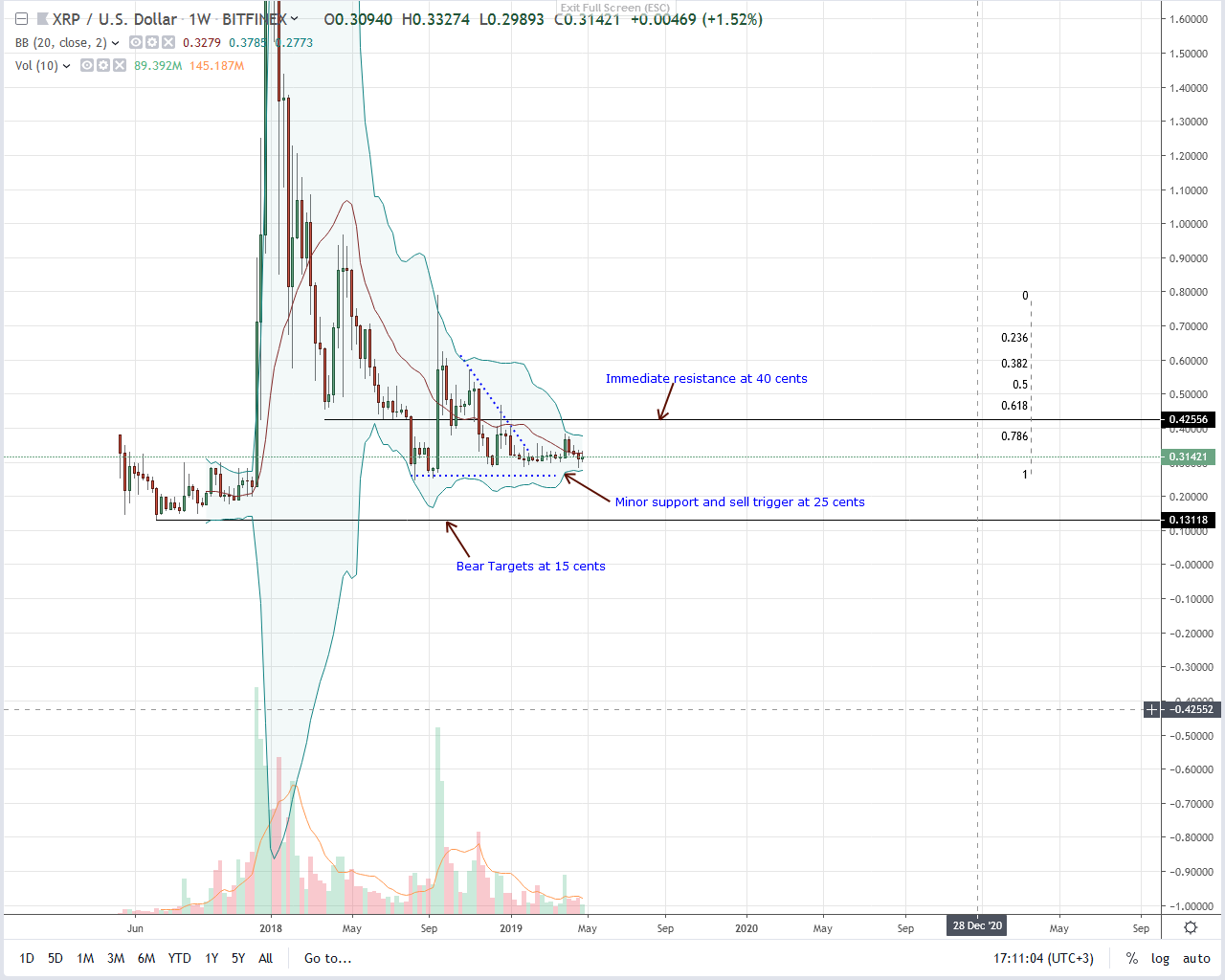 Therefore from above–and others like central banks launching their DLTs—Project Ubin and Jasper as prime examples, Ripple must be very convincing. Thus far, Ripple (XRP) is up 1.4 and 0.2 percent in the last week and day, changing hands at 30 cents. As laid out in our last XRP/USD trade plan, 30 cents is Q1 2019 main support line and for Sep 2018 bull trend continuation then bulls must rally past 34 cents and later 40 cents with modest targets at 60 cents or Dec 2018 highs. 
It is imperative that XRP prices break above this 10 cents range with limits at 40 cents. Prices are technically bullish after Sep 2018 upswings when XRP rallied to 80 cents halving. Therefore, from an effort versus result point of view, buyers have the upper hand but consolidating for the past five months or so. 
Should there be strong momentum driving prices above 40 cents, then risk-averse traders can begin loading up on dips with first targets at 60 cents and later Sep 2018 highs at 80 cents. Accompanying the breakout bar must be high transaction volumes exceeding 97 million of Apr-3. On the flip side, any drop below 30 cents invalidating our bullish stance must be with equally high volumes as bears aim at 15 cents or lower.
Chart courtesy of Trading View—BitFinex
Disclaimer: Views and opinions expressed are those of the author and aren't investment advice. Trading of any form involves risk and so do your due diligence before making a trading decision.