Technical Analysis XRP/USD 31/10/2017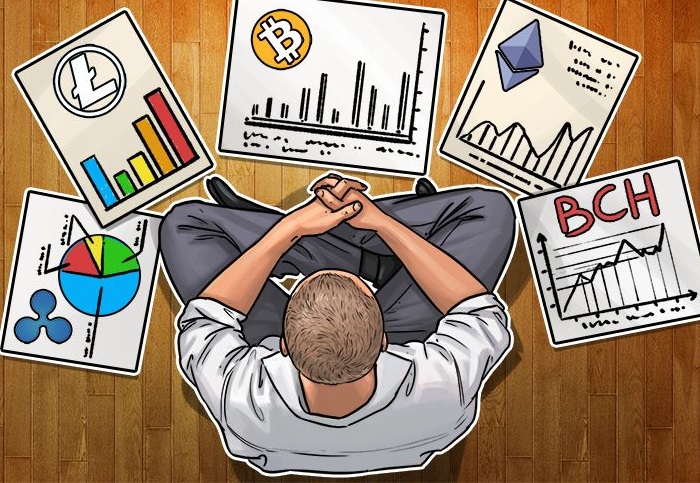 Today when I opened the XRP/USD chart I was surprised. The first time I thought there was an attack on the site. Looks like it was, just a Halloween joke. Be careful! XRP/USD is tracked by ghosts. 😉
Here's how the downward movement of XRP/USD has stopped. We have a new maximum that exceeds the previous maximum. After the price reached 0.217 USD, the corrective wave that followed did not drop below the last minimum (0.183 USD). In the technical analysis this means that 0.183 USD could represent the bottom. The price could re-start the trend up to 0.30 USD. We will follow the trends in the coming days and see if my assumption was correct. The volumes traded in recent days were very low.
The resistance lines are:                                                      The support lines are:
R1 –  0,23usd                                                                       S1 –  0,19usd
R2 –  0,30usd                                                                       S2 –  0,17usd
                                                                                              S3 –  0,15usd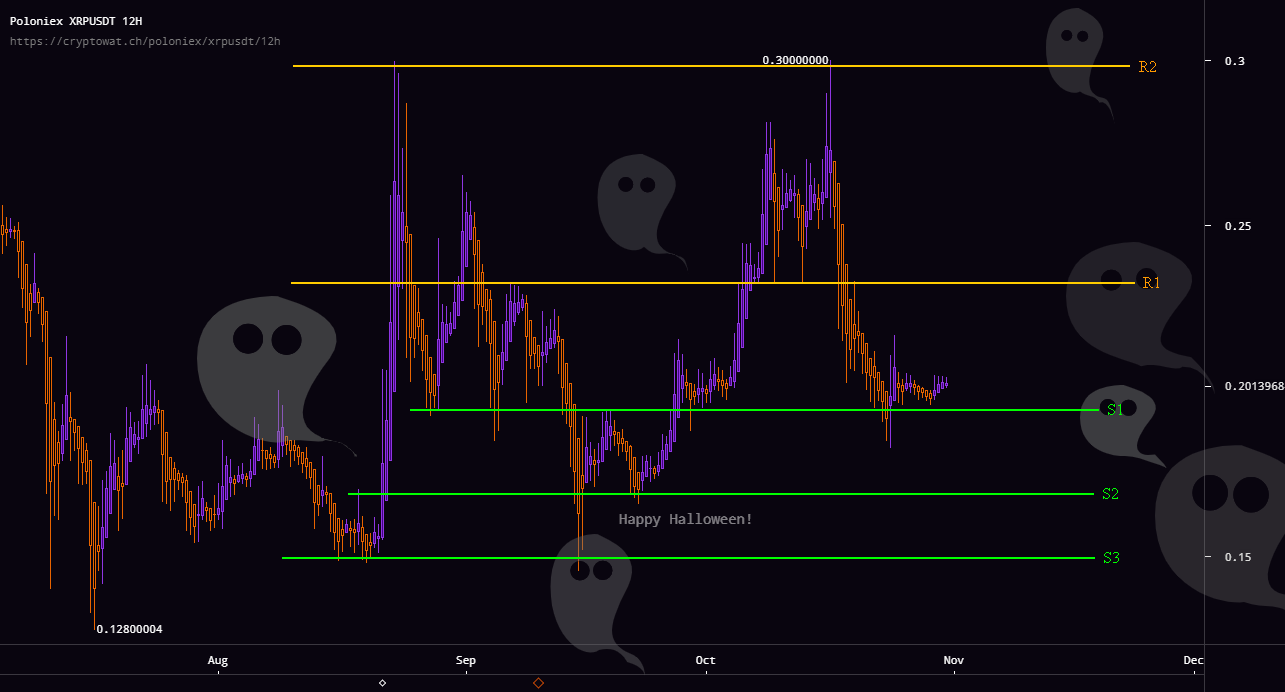 This is the first time I can not foresee with certainty the likely direction for the next three days. The price movement of these days on XRP/USD seems to be a consolidation move, but … the price could move down in a head and shoulder pattern, or it could go up . If XRP/USD does not fall below the last minimum of 0.183 USD, we will climb to R1 by 0.23 USD passing through 0.217 USD.
The technical analysis also has such moments of uncertainty that the chart does not give you a clear indication of future direction. That is, do not buy XRP/USD of all the money. Still holding something fiat, if XRP/USD could have cheaper prices in the next three weeks.