Perth Mint launches token backed by gold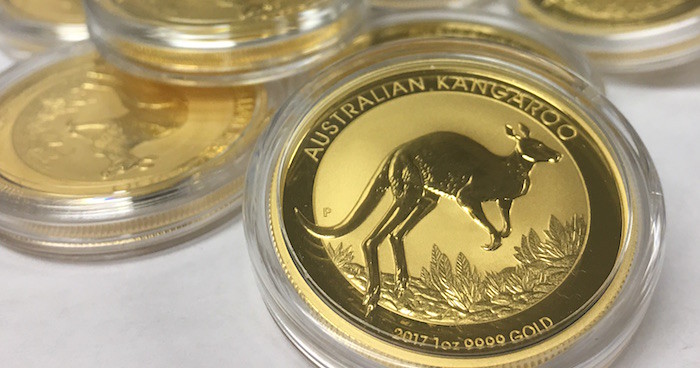 From ancient times to modern days people were always fascinated by gold no matter their geographical location or social status. Today it was announced that Australia's largest gold refinery, the Perth Mint, and InfiniGold, precious metals digitization company, have partnered to develop and launch a gold-backed digital token.
The Perth Mint is the largest refinery of newly mined gold in the world and is fully owned and guaranteed by the Government of Western Australia. The company holds a long-term AA+ S&P credit rating. The digital token which will be known under the name "Perth Mint Gold Token" (PMGT) will be the first digital gold token on a public blockchain backed by government-guaranteed gold.
The ERC-20 digital asset will be pegged 1:1 with GoldPass certificates issued by the Perth Mint, according to the company press release. GoldPass will allow investors to purchase, sell, trade or hold physical gold bullions through digital certificates. Each of those certificates is 100% backed by Perth Mint gold stored in its vaults.
"We're delighted to be working with InfiniGold and offer safe storage for the physical gold we will supply and hold, as our role as custodian through GoldPass certificates," said Richard Hayes, Chief Executive Officer of The Perth Mint.
"The digitisation of gold via a public ledger is a natural progression for the global commodity markets. It will promote gold as a mainstream asset, enhance its accessibility, and offer greater liquidity, transparency and auditability of the real assets backing this type of digital token," concluded Hayes.
Gold has always been considered as one of the safe havens for investors, especially during rough times. Today amid global trade wars, worldwide low-interest rates, Brexit uncertainty and political instability in many regions the price of gold soared above $US1,500 an ounce in August and it has remained around that level since then.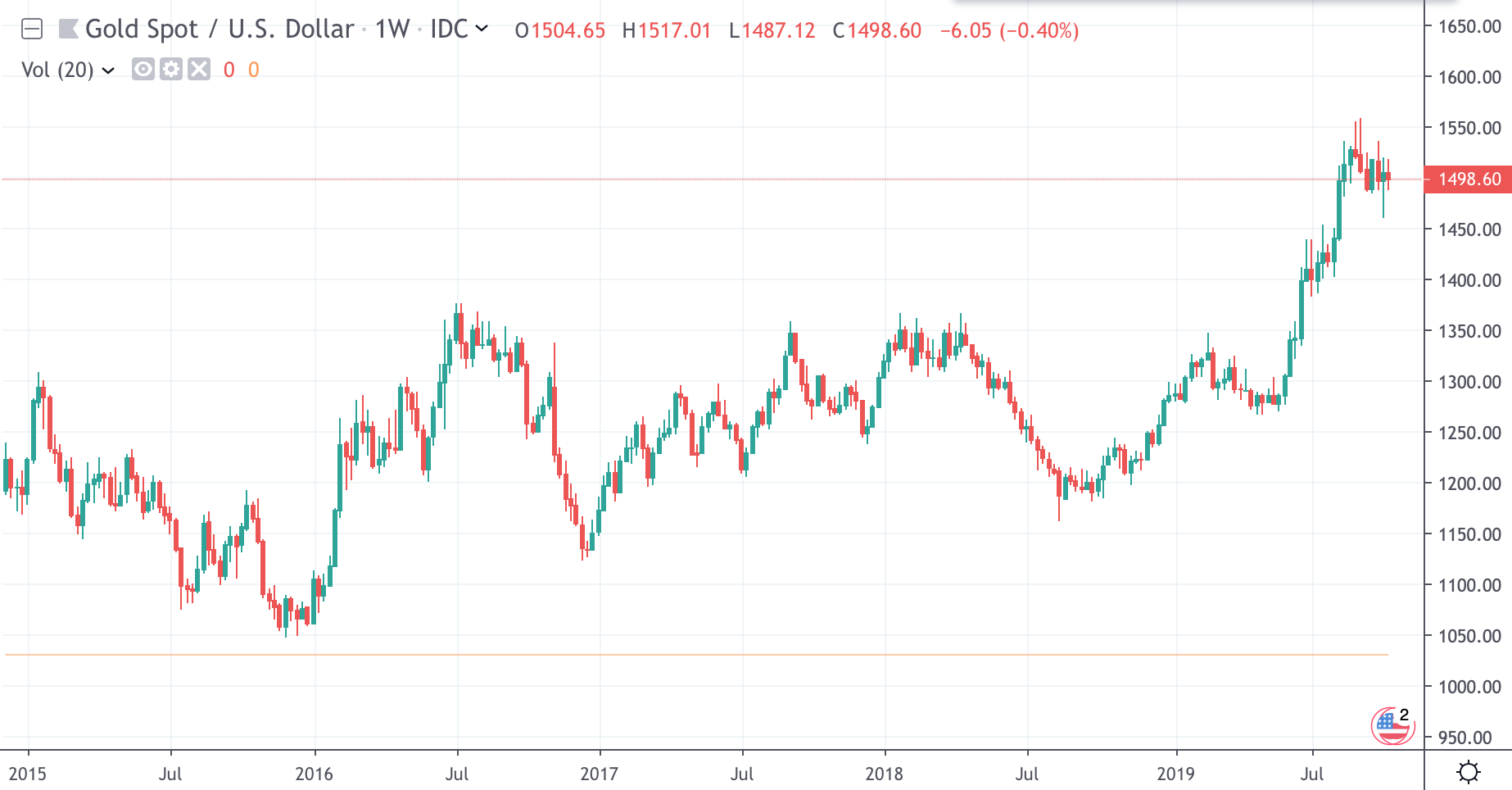 chart source: TradingView
"There's certainly real demand for gold at the moment, particularly in Australian-dollar prices where we're looking at record highs for gold," CMC Markets, UK-based financial derivatives trading platform, chief market strategist Michael McCarthy said. "That demand suggests that this offering is very well timed." he added
PMGT will definitely be an attractive investment option for people who were previously put off by Bitcoin and other cryptocurrencies due to high price volatility. Those price swings are unlikely to occur with the PMGT. Owners of the token will have the option of keeping their gold stored in the mint's vaults, physically taking keeping it themselves, or continuing to trade it using blockchain technology.