Price Of Ether (ETH) Blasts Through $1150 A Level Not Seen Since Jan 2018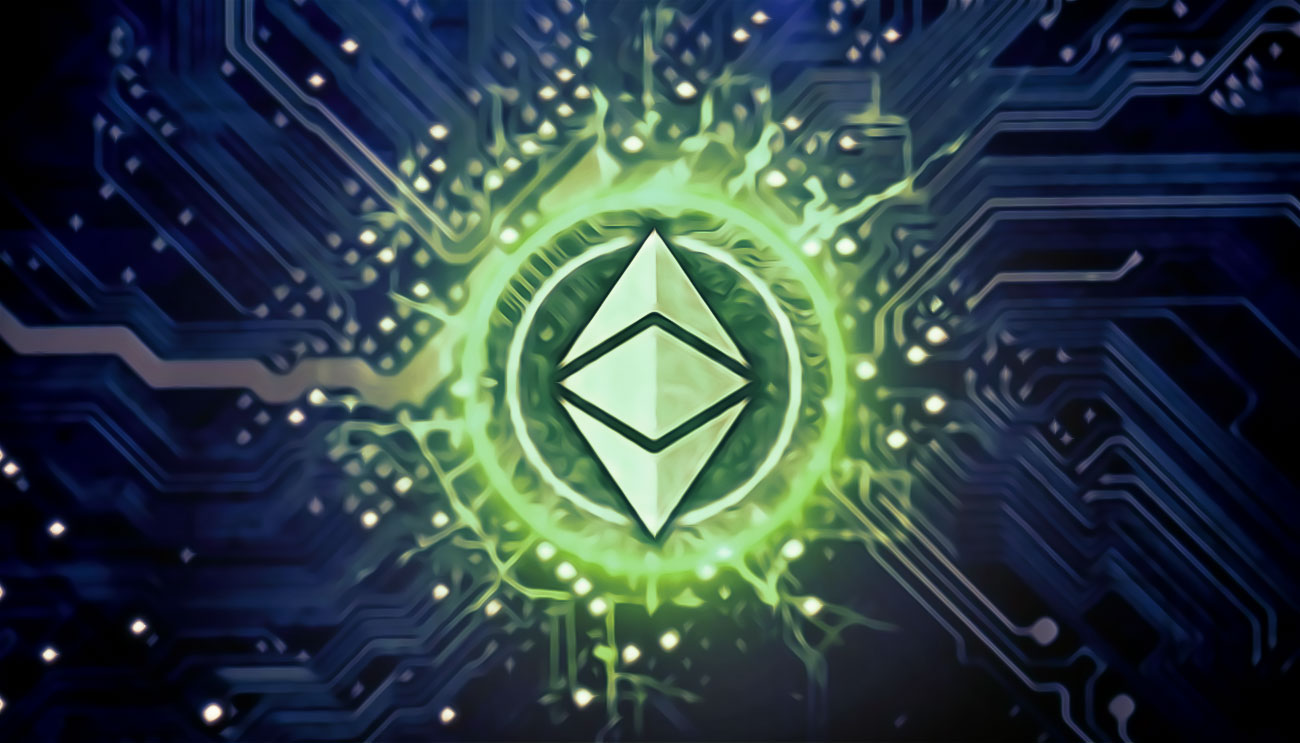 Ether (ETH), the native digital currency of the world's second-largest blockchain network Ethereum has reached a significant milestone in price value. After breaking above the key resistance level of $900, the price value of Ether has blasted through the level of $1150 to make a new high of the current year.
Ethereum has started the year 2021 very well by registering a potential price rally. The famous altcoin surged high to break the crucial level of $1150. As per data from Trading View, the price of Ether skyrocketed to a record new high of $1165 on the trading platform of the Luxemburg-based cryptocurrency exchange Bitstamp. As shown in the chart given below: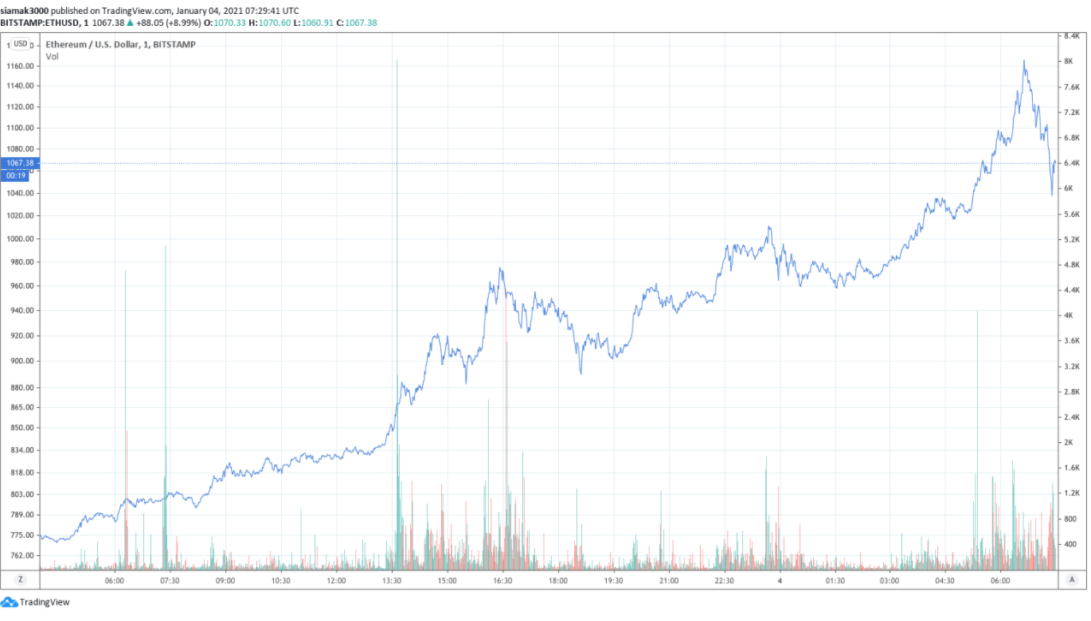 Source: Trading View
It is the first time since the month of January that the price of ETH has jumped above this figure. The last time the price of ether was seen to be trading around the figure of $1150 back in Jan 2018.
Shortly after achieving this breakthrough, the price value of the world's second-largest digital currency in terms of market cap decreased down to the mark of $1000. At the time of writing, the price of Ether is standing at around $1026 with a positive change rate of more than 23 percent in the last 24 hours. On a weekly basis, the price value of the coin is up by nearly 34 percent. With this extremely bullish momentum, Ether will be making new records in the upcoming few weeks.
With the breakout of $1150, ETH is now on the verge of breaking its all-time high value. Ether registered its all-time high value three years ago on the 13th of January 2018. Since that time, it has not been able to reach this price mark, not for even a single time. However, now, crypto analysts are very confident that the coin will break its all-time high value this year.