Ripple Is Ranging But XRP Bulls Are Steadfast Aiming At 80 Cents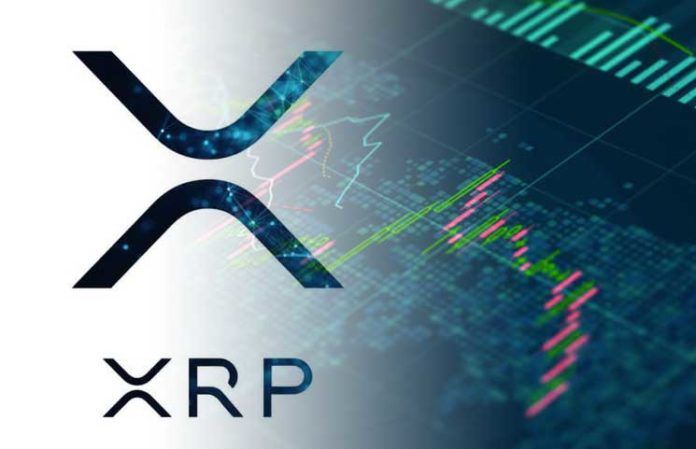 Latest Ripple News
No doubt, the success of any cryptocurrency project, regardless of how novel it is, must first find use cases. On that front, Ripple Inc is walking the talk. Although it may be far from eclipsing SWIFT, the dominant messaging network created and used by bankers since the early 1970s, there is progress.  
So far, more than 200 banks are part of the RippleNet and even though the majority prefers xCurrent, a solution that doesn't use XRP for their end to end messaging, it is the development around xCurrent that is bullish. The rollout of xCurrent version 4 allows upgrade and automatic use of xRapid, a solution that if adopted will draw demand for XRP as it is the on-demand liquidity tool required for transaction execution. 
Further supporting price action is the decentralization strategy implemented by Ripple Inc that saw their control over transaction validation drop. However, it is the way Ripple Labs is handling XRP following Coin Metrics report-where they found glaring discrepancies, which is raising eye-brows. 
Designed to be smart-contract based and transparent, the movement and holding of XRP is not as per the original design and this could in the long run weigh down negatively on price. 
In light of this, Fernando Nieto, a cryptocurrency advocate said:
"Coin issuance schedule has an impact on market price. The greater the amount of new coins put in circulation; the more capital is required to flow into the currency every day to keep the price. Monetary inflation consumes liquidity, so currencies with high inflation will tend to be less valuable and more volatile."
XRP/USD Trade Plan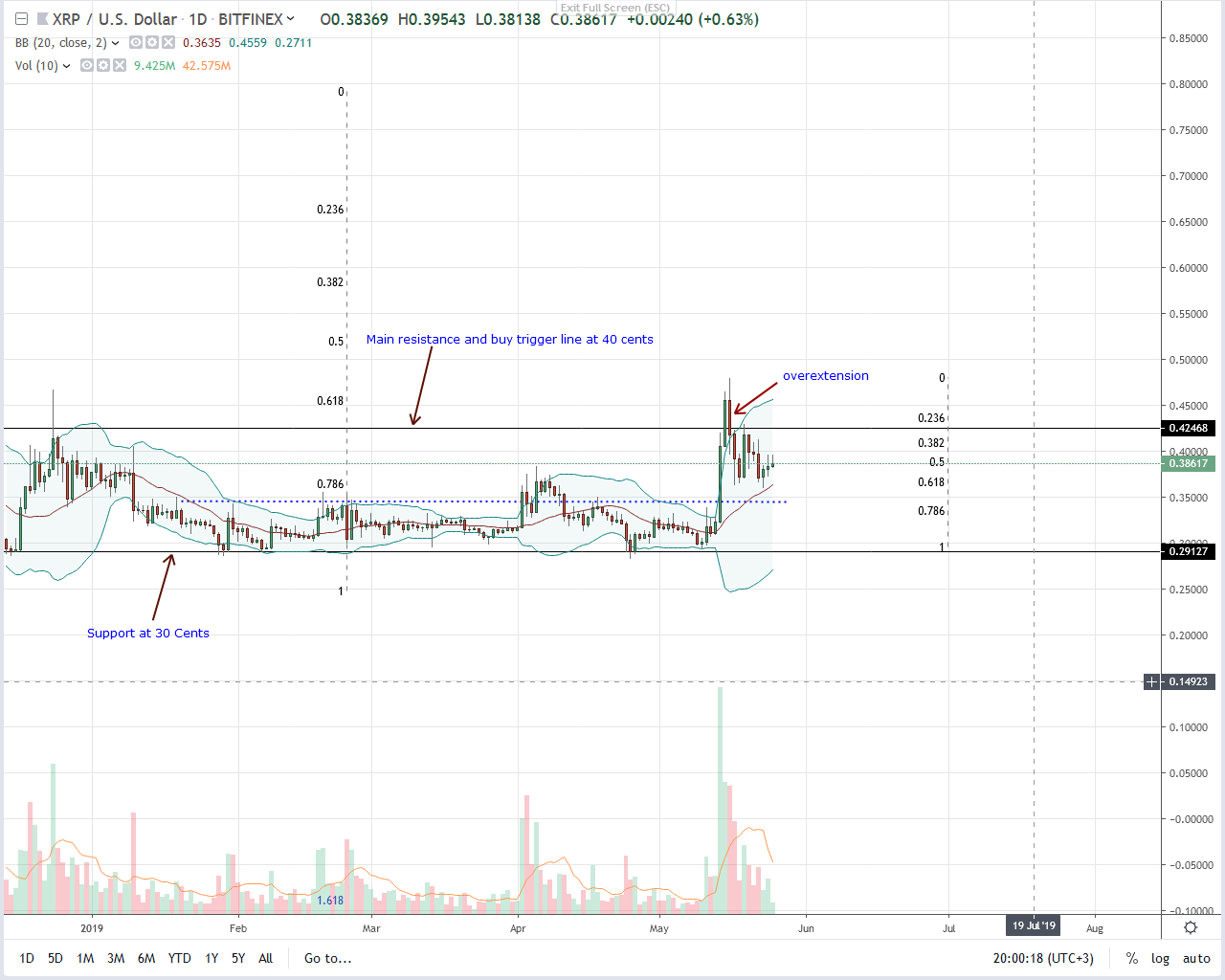 At the time of press, Ripple (XRP) is range bound and absorbing sell pressure. All the same, the trend is up and despite lower lows in smaller time frames, the fact that prices are ranging within a 10 cents trade range with limits at 30 and 40 cents is overly bullish. 
Since XRP bulls are in control, pumping prices and maintaining them above 34 cents in a bullish breakout pattern of May 14th and 15th, every low is technically a buying opportunity. As a result, at spot rate, buyers should find undervaluation in smaller time frames; load up on dips with modest target of 40 cents or May 16th. After all, the bounce is from previous resistance now support at 34 cents which coincides with  the 61.8 percent Fibonacci retracement level of May trade range. 
For a solid confirmation, any break above 40 cents ought to be with high trading volumes exceeding May 19th 56 million and preferably 187 million of May 14th. After that, and as laid out in previous XRP/USD trade plans, conservative traders should aim at 80 cents or Sep 2018 highs.
Chart courtesy of Trading View—BitFinex
Disclaimer: Views and opinions expressed are those of the author and aren't investment advice. Trading of any form involves risk and so do your due diligence before making a trading decision.