Ripple Technical Analysis XRP/USD 05/04/2018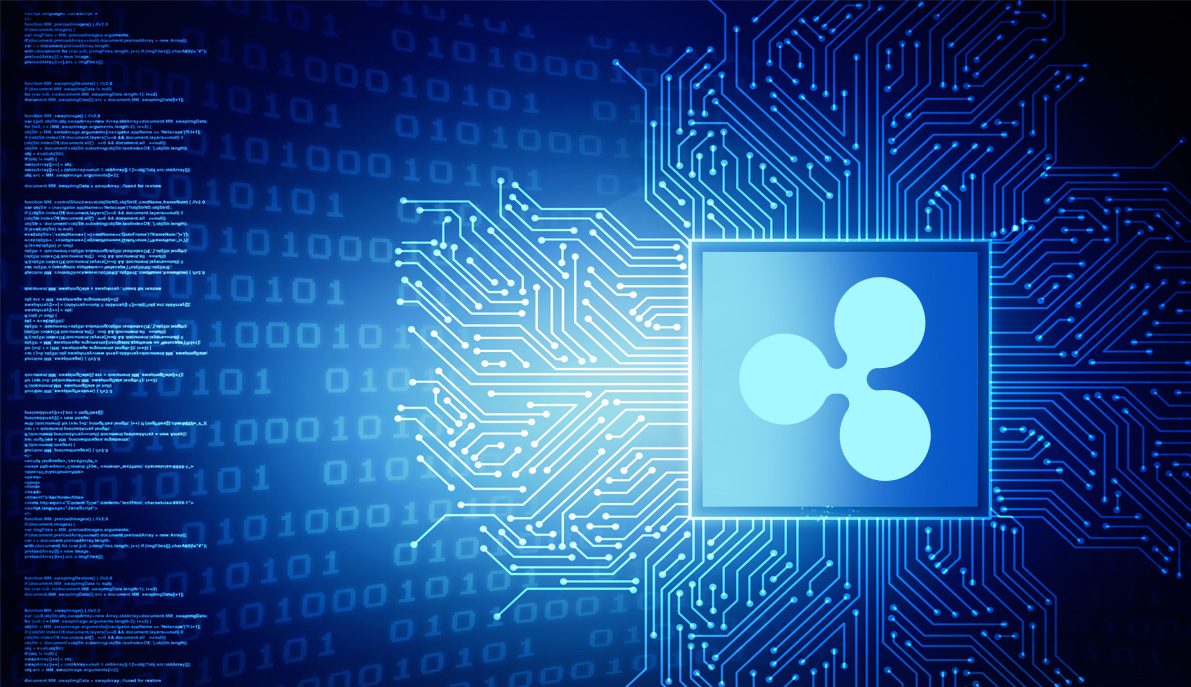 In  the  last  technical analysis, I was saying that I expect a corrective move that  will  begin after   R1 -1 USD or R2-1.25 USD will be reached. Here's how the Bitcoin and XRP / USD move is a small one. On the XRP / USD chart at 4 hours, a symmetrical triangle is formed. As you know from previous technical analyzes, the symmetrical triangle is not a pattern that provides a clear direction of the price. In conclusion, we have equal chances for a up or down movement.
The resistance lines are:                                                 The support lines are:                            
 R1 –  1 USD  (psychological)                                                S1 –  0,70 USD           
 R2 –  1,25  USD                                                                      S2 –  0,45 USD
R3 –  1,4  USD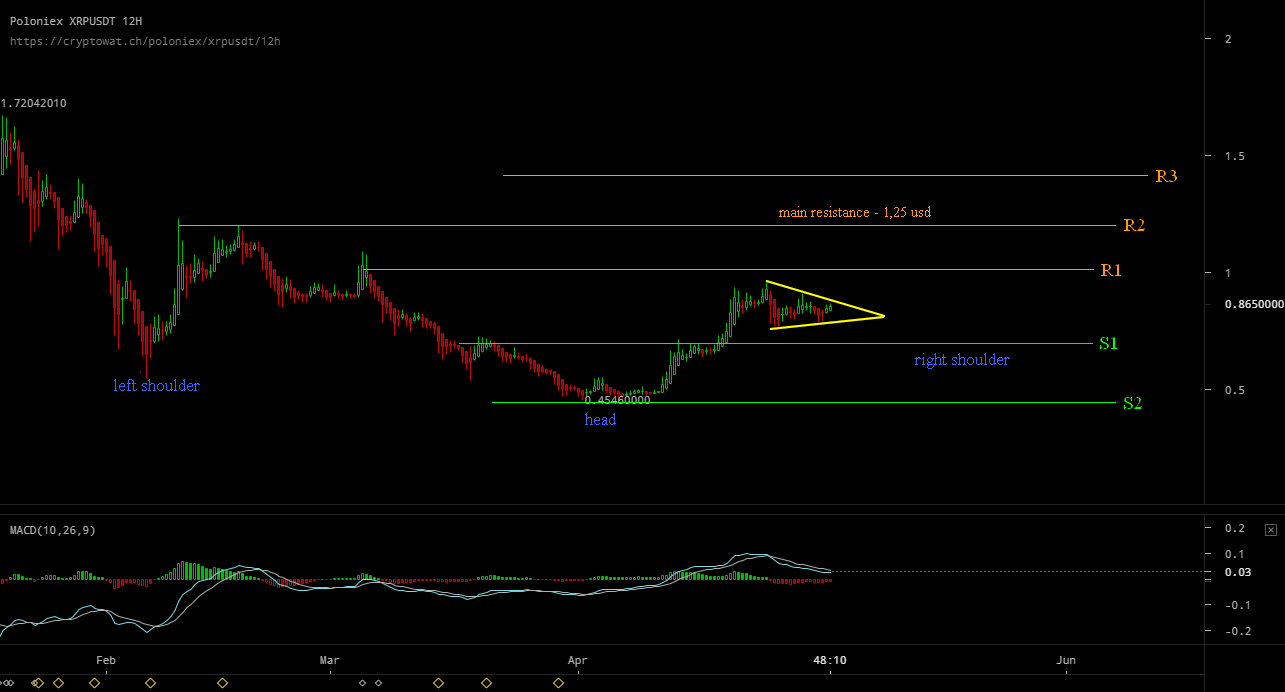 For the next week, we have two possible scenarios:
A downward move, with possible stopping point at S1 – 0.70 USD. On the daily chart, an inverted pattern head and shoulders are formed, or a cup and handle pattern. For the reversed head and shoulders pattern, the right shoulder has not yet been formed. Also, if the pattern is one cup and handle, the handle is not yet formed. Lowering to S1 – 0.70 USD and subsequent climb, requires the exact formation of those patterns. I mention that both the inverted head and shoulders pattern and the cup and handle pattern are a bull pattern.
We also have a second scenario: the longer we will stay in a lateral move without having a significant correction on Bitcoin and XRP / USD, as the conditions for impulsive movement up to 12000 usd are created on Bitcoin and 1.25 USD on XRP / USD. It remains to see what is happening next week. We will have a correction of up to 0.70 USD after which we will climb to 1.25 USD or we will climb directly to 1.25 USD and then we will have the correction down to 0.70 USD.
At this point, the MACD tool shows a sell-off period, but is above the neutral line, indicating the keeping of a relative bull's strength.