Ripple (XRP) Revival Amid MoneyGram Acquisition, 50 Cents Incoming?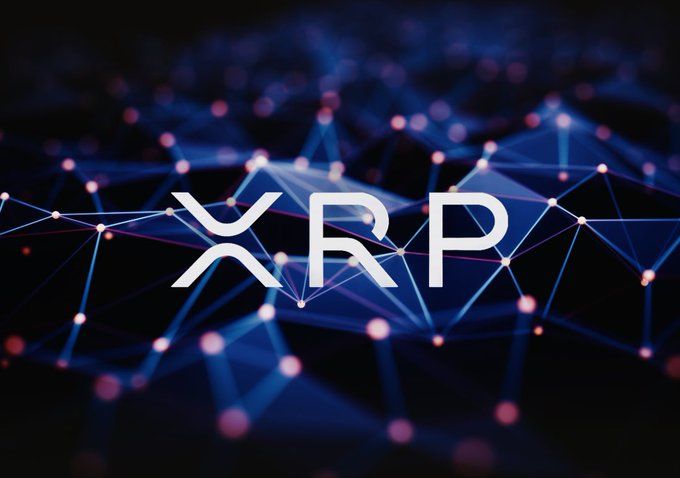 Latest Ripple News
The financial landscape is not smooth. There are dents, financial gullies, and a fitting sink is necessary if not mandatory. In a market reeling from 2018 turmoil, XRP performance is not as impressive. 
The asset may be trading in the top-5, rubbing shoulders with ETH but underperforming and lagging. That's despite a stream of bullish news in the last five months. Setting the foundation for a possible upside is the shifting regulatory tone. 
As a San Francisco based startup with big ambitions of replacing SWIFT as a preferred platform for cross border transactions, comments from the main regulator, the SEC, is shaping. Luckily, in a recent directive, the SEC Director of Corporation Finance William Hinman said they may change their standing on crypto projects with a use case even if their crowd funding did cross the line. 
All the creators of the project have to do is demonstrate use case and thus, its viability. Ripple, as it is in the public domain, has their troubles with the law demanding immediate clarity from the concerned. 
Note that there is a lawsuit where three plaintiffs are seeking damages because Brad Garlinghouse and Ripple allegedly sold them securities with a promise of reaping big from their investment. All in all, XRP status clarification will be a big boost, opening doors for xRapid adoption.  
XRP/USD Price Analysis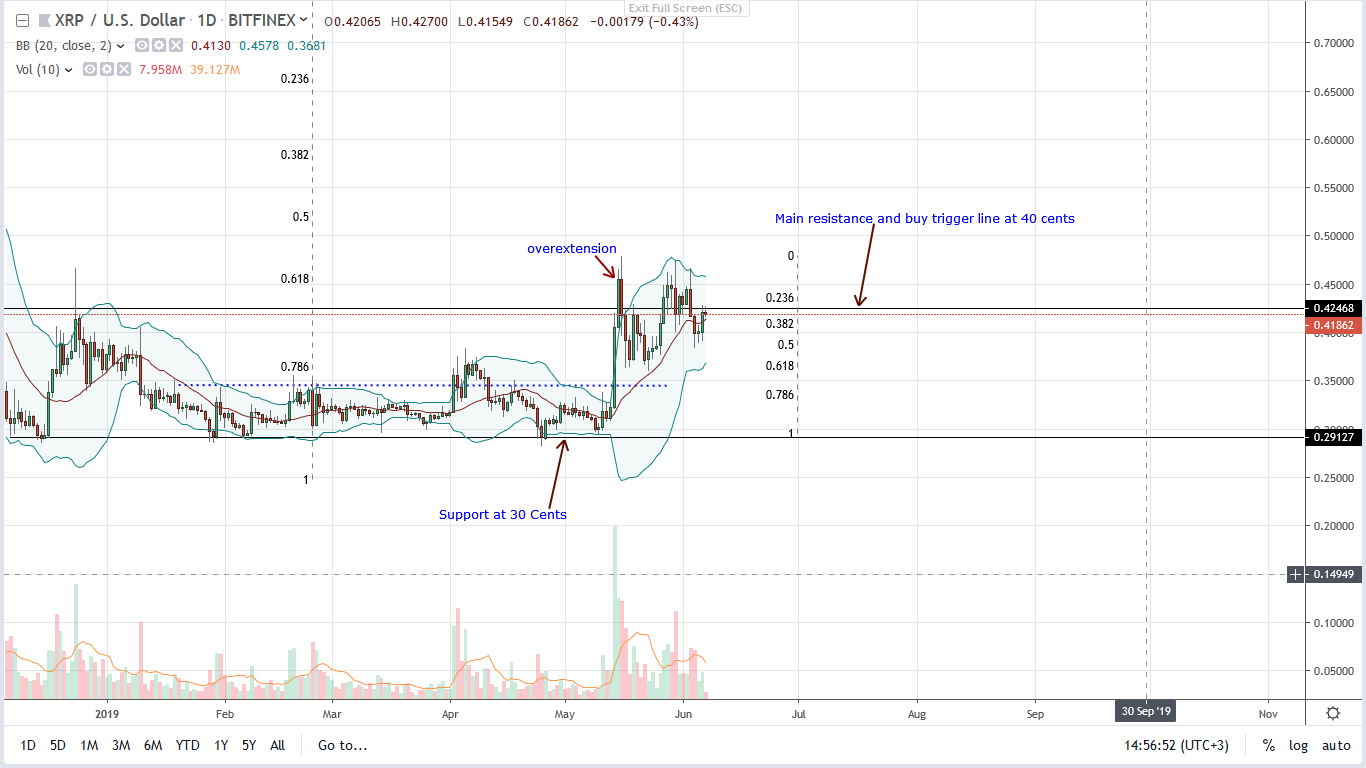 At the back of a MoneyGram acquisition rumor, XRP shot, adding 3.9 percent in the last day. Even though losses are visible in the last week, that was enough to rejuvenate bulls, propelling prices above the 40 cents mark. 
Because of yesterday's upsurges, there is a double bar bull reversal pattern off the 50 percent Fibonacci retracement level as buyers press higher, rejecting lower lows. Despite the uncertainty, there is opportunity for aggressive traders to ramp up on dips while targeting 50 cents. 
On the other hand, conservative traders should wait for a firm close above 50 cents or May high before fine tuning entries in smaller time frames with targets at 60 cents or 80 cents of Sep 2018 high. 
Ideally, what should mark this upward correction above this 10 cents correction with caps at 50 cents is a spike in trading volumes exceeding those of May 14th of 187 million. That will spark an interest of XRP, driving demand and price as a result. 
All in all, any liquidation forcing XRP to change hands below 34 cents at the back of increasing volumes nullifies this upbeat projection.
Chart courtesy of Trading View—Binance
Disclaimer: Views and opinions expressed are those of the author and aren't investment advice. Trading of any form involves risk and so do your due diligence before making a trading decision.