Ripple Price Technical Analysis XRP/USD 03/03/2018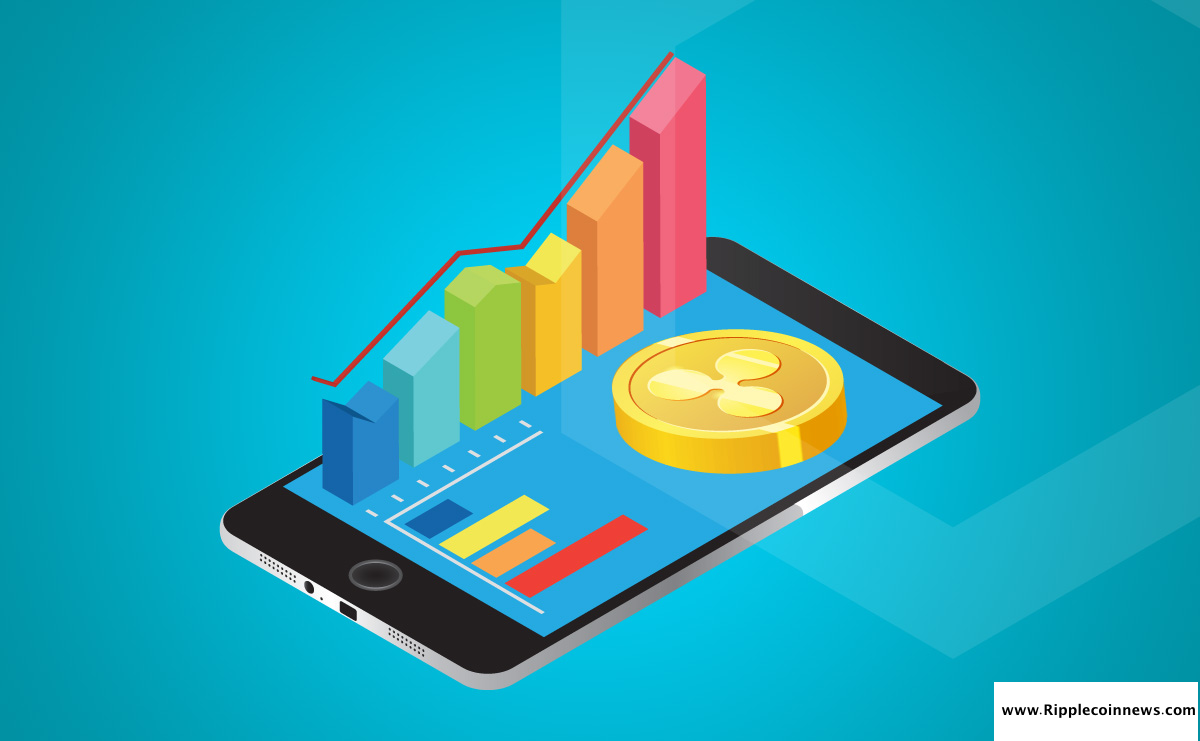 Now, when I write the technical analysis, Bitcoin broke up, downward trend line. This is the most positive thing in the last period. TA says I got out of the downward trend. However, we need to see if the next corrective wave will confirm that it supports the descending trend line. If the trend line will be confirmed as a support (will not be broken down), does Bitcoin move quickly to the maximum of $20000? Not! Up there, we could have a rather complex movement with waves up, followed by corrective waves.
What should we remember? Well, this break up of the descending trend line was awaited by traders using the most secure buying strategies. There are traders who prefer to adopt later, but safer buying positions. The feeling on the market has changed a few weeks ago. Surely, the current feeling on the market is no longer pessimism.
The resistance lines are:                                                 The support lines are:                            
 R1 –  $1,25                                                                    S1 –  $0,65
                                  R2 –  $1,4                                                                      S2 –  $0,50 (psychological)
 R3 –  $1,72                                                                     S3 – $0,25
What can we expect in the next week?
Despite the very good news a few days ago, the XRP/USD price is traded in a very narrow range of prices. We actually have a lateral move, and our target price (R1 -1.25 USD) was not reached. We have a classic consolidation movement. This movement is perfectly normal, following the downward trend of recent times. Next week, we will have the same lateral move, with small volumes traded. What could the price of XRP/USD move upwards? The appearance of whales on the market, or a really important news. For example, live use of XRP by MoneyGram. The probable move for the next period is drawn in yellow.
In closing the technical analysis, we'll take a look at the general market capitalization chart on Crypto Market. More specifically, for who does not know: a chart of the money coming in, or going out of the Crypto Market.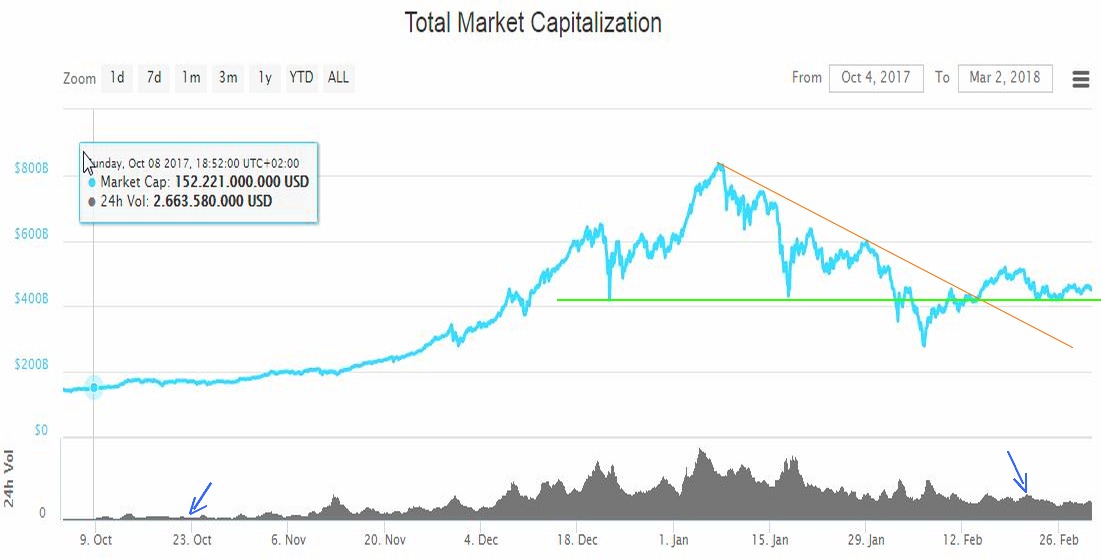 On this chart, we can see that the trend line (red) was broken. We are at the former support line (green) now. Keeping this area is a positive thing. We can also note that the money entering the Crypto Market is kept at quite high levels. Money launches on Crypto Market are kept above levels in October 2017. Basically, this means that after the drastic fall in the last period, large amounts of money have begun to enter the Crypto Market again.
In conclusion: Crypto Market has not been abandoned by large investors. They are present. The two blue arrows are placed on the chart to make a comparison.