Ripple (XRP) Drop in a Necessary Correction, Coin Metrics Bombshell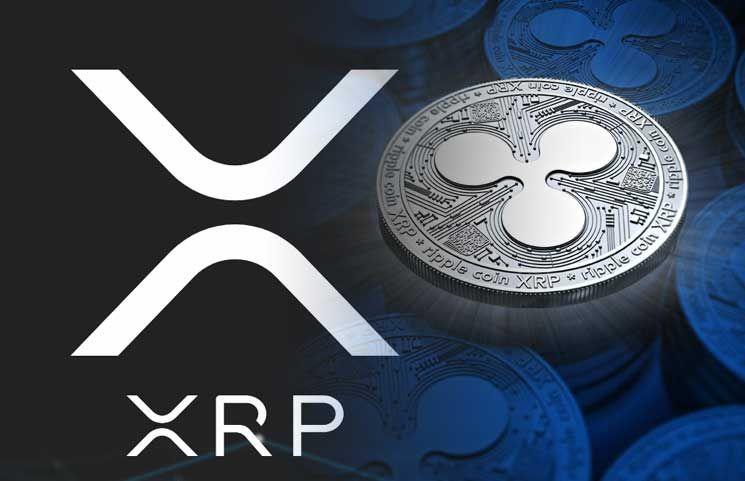 Fundamentals
Coin Metrics is a provider of transparent and actionable crypto asset market and network data. To that end, they are known to be meticulous, taking a deep dive on every asset they offer support to and that is why the community is now focused on their latest finding on Ripple (XRP). 
The deal here is whether there is a "discrepancies between what was publicly reported by Ripple and what was visible on the XRP ledger" as per their recent research report. According to their results, there is evidence that in two quarterly markets reports Ripple Labs under-reported the number of XRP released from escrow by a total of 200 million XRP ($84 million at current prices). 
However, that is not all, they found out that their "escrow queue" is implemented differently than announced meaning there is a tendency of a "faster future release of escrowed funds compared to the announced schedule." 
 This finding is a bombshell, a worrying realization that could potentially disrupt their decentralization strategy. Struggling to make the network as decentralized as possible, Ripple Inc, who owns a majority of XRP in circulation, should have 1 billion XRP every month. From there, they ought to liquidate an equivalent amount of XRP in their holdings to cover platform operations and even fund ecosystem development. With this re-design and the change in amount of XRP in escrow do accelerate the rate of fund released by 21 years all depending on how XRP performs in the open market.
XRP/USD Price Analysis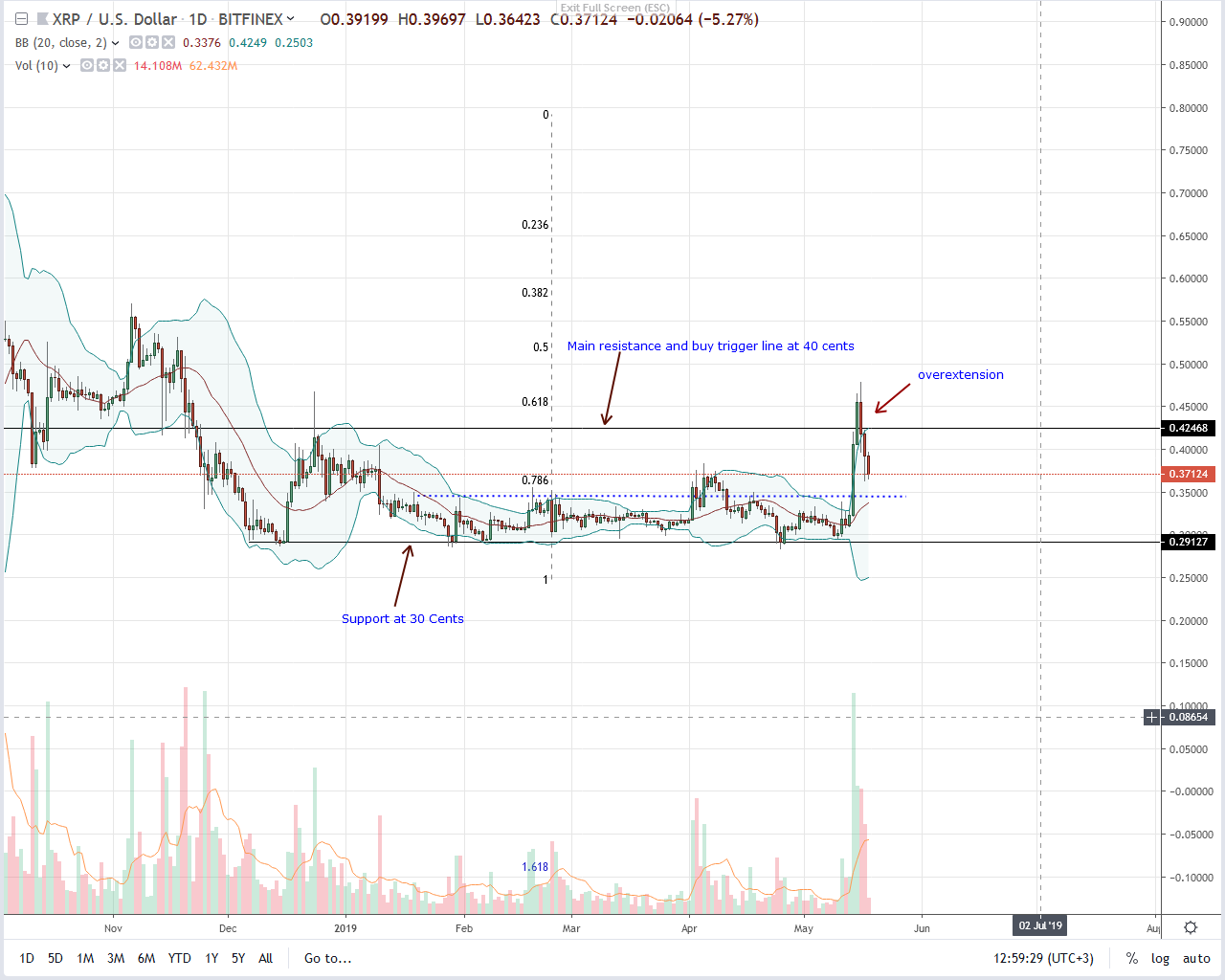 At the time of press, Ripple (XRP) is down 3.5 percent in the last day but up 23.8 percent from last week's close. All the same, like the rest of other liquid coins, XRP is under pressure, printing lower as prices correct. Although buyers are technically in charge because of the humongous May-14-15 bull bars, there is an over-extension that is forcing today's correction. 
From the chart, it is evident that May-16 bar has high transaction volumes but is a complete candlestick closing above the upper BB meaning XRP is overvalued. While we expect prices to edge higher from an effort versus result point of view thanks to ultra-high market participation of mid-this week which fronts buyers, today's correction could see XRP prices drop back to 34 cents in a classical retest.
 Once that prints out- depending on how fast prices snap back from 34 cents and mostly determined by volumes behind the snap back, risk-off traders ought to load up on dips with targets at May-15 highs of around 43 cents. 
However, conservative traders should be on the sidelines until when prices rally above May-15 highs with high transaction volumes exceeding 187 million of May-14 in a trend continuation phase breaking above Dec-2018 highs. Afterwards and as highlighted in our last XRP/USD trade plan, traders would then aim for 60 cents and later 80 cents.
Chart courtesy of Trading View—BitFinex
Disclaimer: Views and opinions expressed are those of the author and aren't investment advice. Trading of any form involves risk and so do your due diligence before making a trading decision.