Technical Analysis XRP/USD 17/08/2018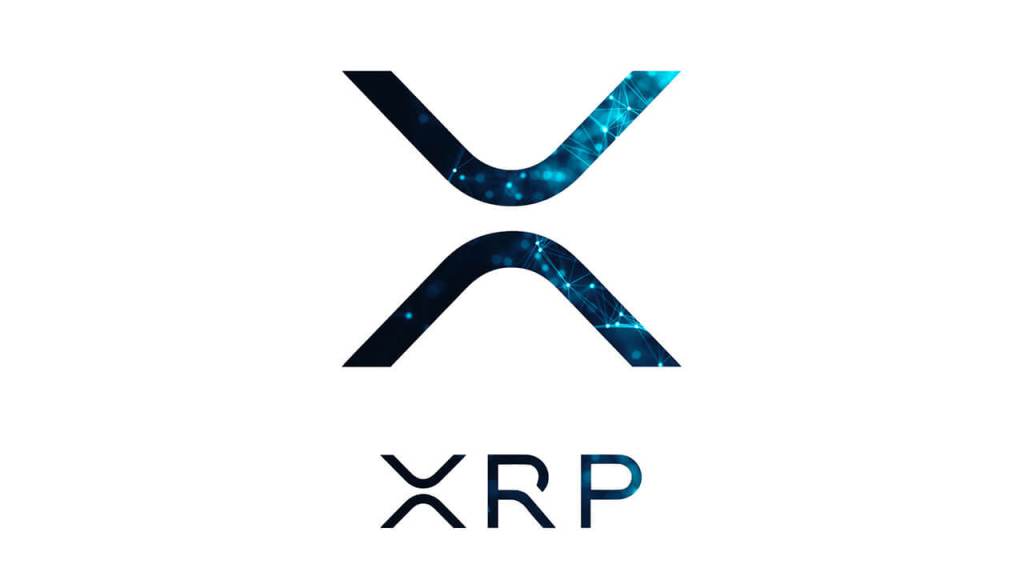 Last week, after the support line at 0.42 usd was crashed down the price fell to 0.25 usd. I was saying then that 0.30 usd will be a strong support area, but not infalable if there are panic sales on the market. Practically, we went back to the area where XRP stood between June and December 2017. At that time, the price went between 0.15 and 0.30 usd. Bitcoin tries to keep above the support line at 6000 usd, but XRP shows a great weakness and falls further down.
XRP/USD – lines of resistance :                                          XRP/USD – lines of support:                
R1 –  0,42 USD                                                                                      S1 –  0,15 USD
R2 –  0,50 USD                                                                                     S2 –  0.10 USD (psychological)
R3 –  0,70 USD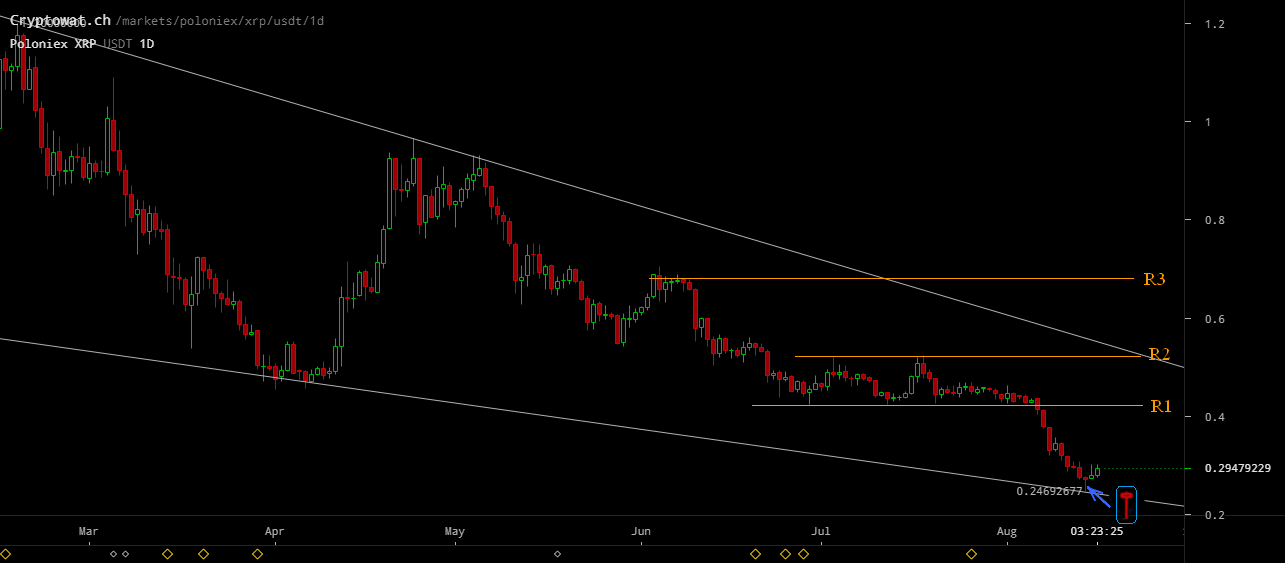 What's happening on XRP / USD next week?
As you can see (blue arrow) on the chart, after the price has reached 0.25 usd, an inverted Doji Star candle has been formed. This candle indicates a reversal of the trend. The probable direction for the next week is up to resistance R1- 0.42 usd. It is unlikely that the price will break up R1-0.42 usd. Probably the price will be rejected at 0.42 usd and the downward trend will continue.