Technical Analysis XRP/USD 21/09/2017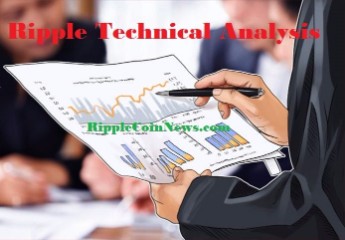 As we have been accustomed to lately, to look closely at XRP/USD, we need to look at a Bitcoin chart. We notice that BTC has recovered very much in the last few days, rising to $4100 usd. At this point, BTC seems to strengthen its position. BTC was just below the downward trend line. In order to get rid of the bear trend, the BTC price has to break up the descending trend line. We will see if the BTC will be able to climb the next few days, or we will witness a longer slowdown followed by a consolidation period.
  The resistance lines are:                                             The support lines are:
    R1 –  $0,19usd                                                                 S1 – $0,15usd
    R2 –  $0.23usd                                                                 S2 – $0,128usd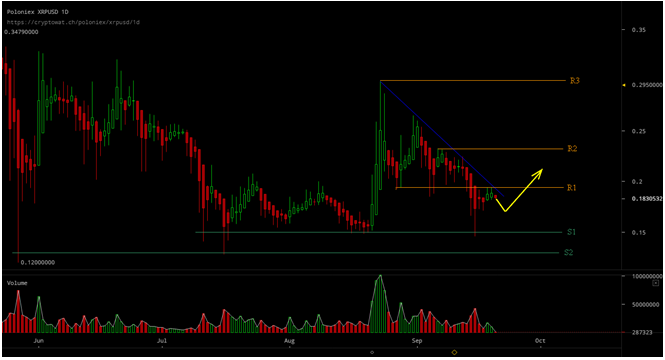 XRP/USD, as I said in the previous technical analysis, failed to break the resistance S1 $0.19usd and the descending trend line. And in the coming days the XRP/USD move will follow the BTC move. If BTC break up downward trend line, XRP/USD will break up resistance area S1 $0.19 USD, and will climb to S2 $0.23 USD. It should also be noted that the volumes traded on XRP/USD have been quite low over the past two days, meaning that large investors are not currently present on the market.
For the next two days, the possible evolution of the XRP/USD price is drawn in yellow on the chart.