Technical Analysis XRP/USD 21/12/2017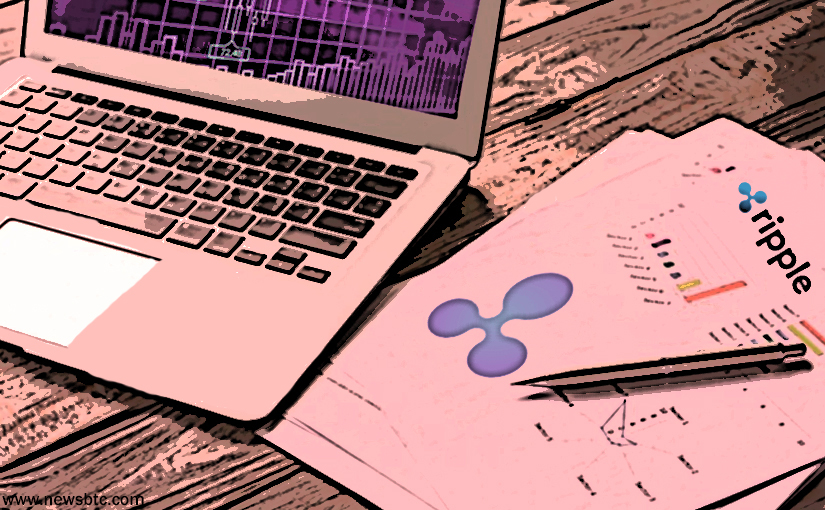 As we anticipated in technical analyzes in October and November, the XRP/USD price is one step in 1 USD. In the past week, the XRP/USD parity was in a consolidation phase. The price oscillated in a narrow price channel. The bottom areas were at 0.62 usd and at the top we had the resistance line at $0.85. The price reached twice the resistance line R1 at $0.85, after which, at the third upward movement, the area was broken.
At (12 UTC) at which I write the analysis the price is $0.96. This consolidation move before the 1usd psychological resistance area may be a preparation for breaking the $1 level. It would make no sense to have a consolidation move below $0.85 if we did not want to break the 1 usd level. That tells me the technical analysis.
The resistance lines are:                                                 The support lines are:                            
 R1 –  1USD                                                                          S1 –  0,62USD
 R2 –  1,2USD                                                                      S2 –  0,49USD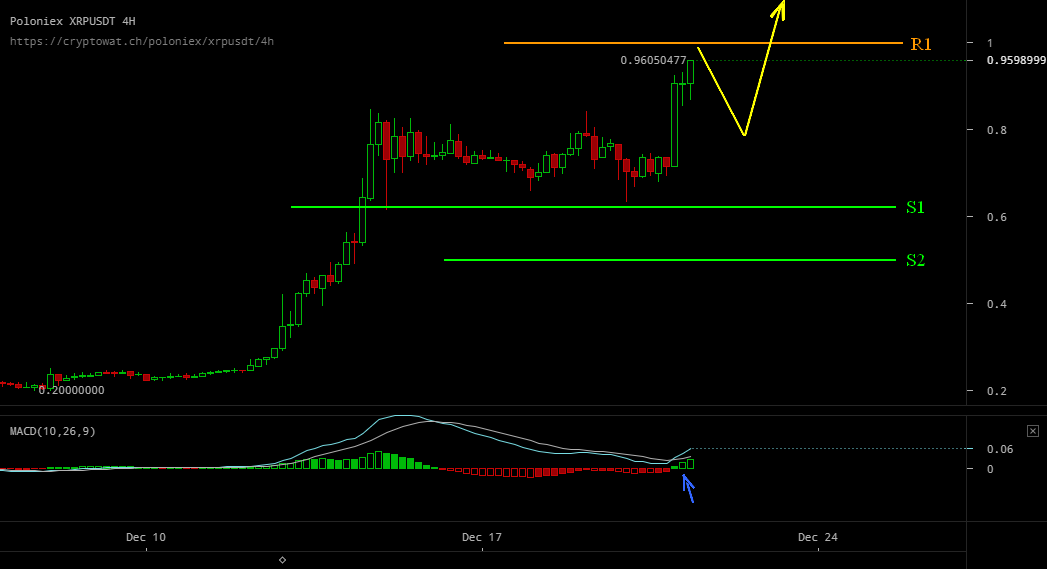 What can we expect in the next few days?
We will have a move up to the level of $1. This is an important area where some traders will sell. At this level I expect a correction. The bottom area down to which the price can descend is the support line S1 formed at 0.60USD. Will please remember the basic idea. It does not mean we have to go down to 0.60 USD during the correction. Just that price level would be the main support. After this corrective move, I expect the upward trend towards the 1usd area and breaking it. If 1 USD is broken, the next target price is $1.2.
This upward move can take place by the end of the year or early next year. The technical analysis can not tell exactly when we break the psychological resistance of $1. If the feeling of the euphoric market and we have a sufficient quantity of buying order we will exceed the 1 usd area without having a price correction. MACD Tool (4 hours) gave us a new buy signal.
Keep track of price movements, traded volumes and order books on exchanges. This way, you will be aware of the price movement trend.