Technical Analysis XRP/USD 25/04/2018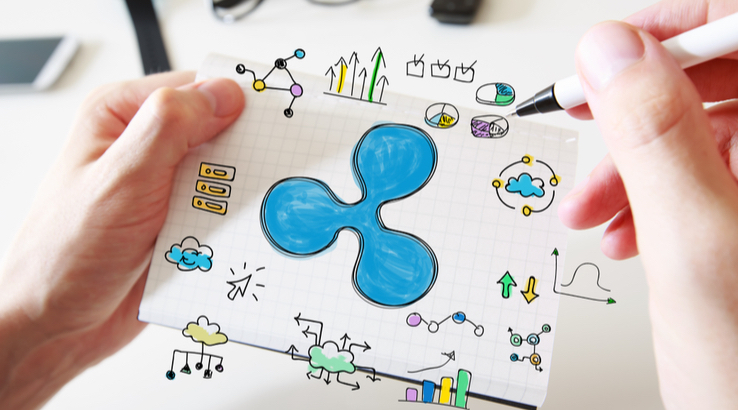 The XRP/USD movement in the last two weeks has been a positive one. More than that, it was the recovery move everyone was expecting. This upward movement was a costly and sustained bull movement. It's what I expect to see on the chart after that constant downward movement of the bears. XRP/USD has had a great move in these two weeks. I have often noticed that XRP grew up before Bitcoin. This time, there were moments when the upward movement of XRP was followed by Bitcoin. XRP also increased more than Bitcoin.
For the next week, I expect Bitcoin to climb to the psychological level of 10.000 USD. It remains to see if Bitcoin will be able to pass over 10.000 USD and will climb to the main resistance of 12.000 USD. Regardless of this, we need to be aware that a corrective move will take place soon. I'm not sure if she will start at 10.000 or 12.000 USD on Bitcoin. At this point, I'm pretty sure the bottom has been reached. The Bitcoin price broke the descending trendline, but this has not yet been confirmed as the support area. I expected that the correction that will come is a reasonable one and the pattern appearing on the chart will be a reversed head and shoulders. Right now, the right shoulder has not yet been formed.
The resistance lines are:                                                 The support lines are:                            
 R1 –  1 usd  (psychological)                                                S1 –  0,70 USD 
 R2 –  1,25  USD                                                                      S2 –  0,45 USD
 R3 –  1,4  USD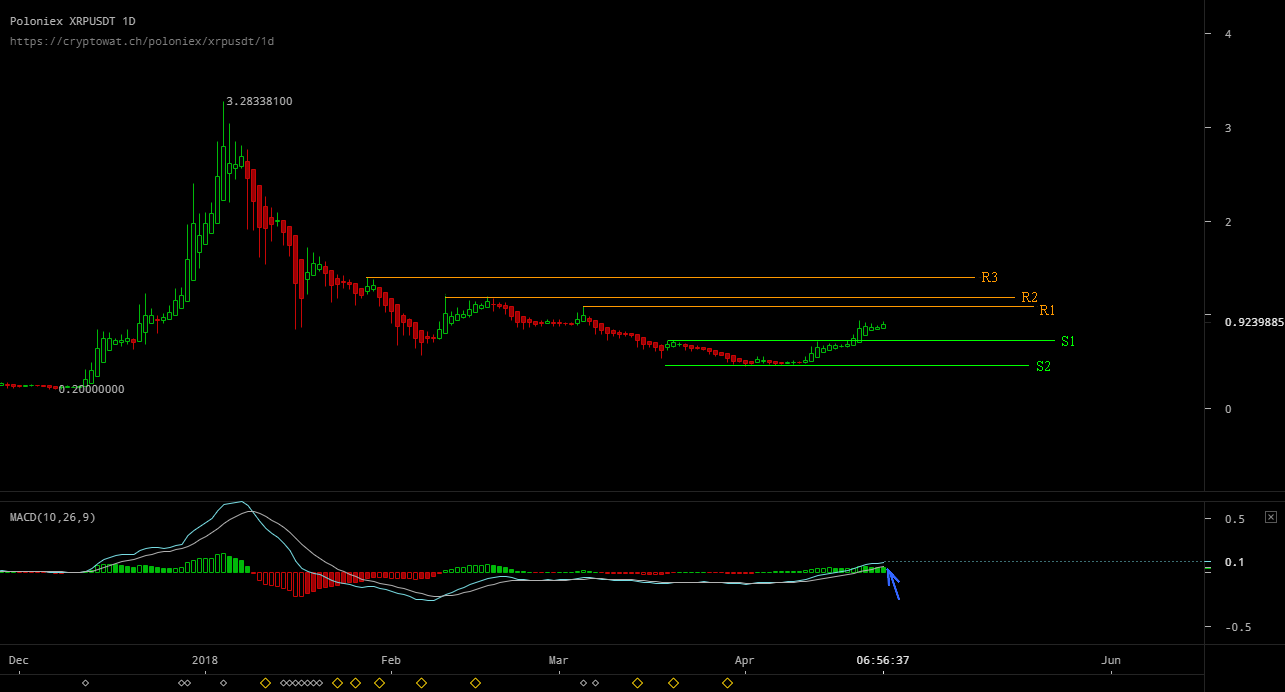 What can we expect in the next week?
In conclusion, XRP/USD will begin a corrective move from R1 -1 USD or R2 -1.25 USD. For that pattern to be valid, the XRP/USD correction should not fall below S1 -0,70 USD. Any correction that goes below these values ​​will be a proof of bulls weakness.
For two months the MACD has given us ambiguous signals, but now it has crossed the neutral line, which means we are in a positive territory (a trend up).
I'll add a few words about Cryptocurrency Market Capitalizations. It has grown in the last two weeks from  $244 billion to  $430 billion. As you see the fiat sums that have entered Crypto Market, the last two weeks are quite high. This represents an increase of 80%. However, the value of  $500 billion is an important area, which must be exceeded so that the Crypto Market can reach ATH of $820 billion.
Image Source: Finder.com.au