Technical Analysis XRP/USD 28/09/2017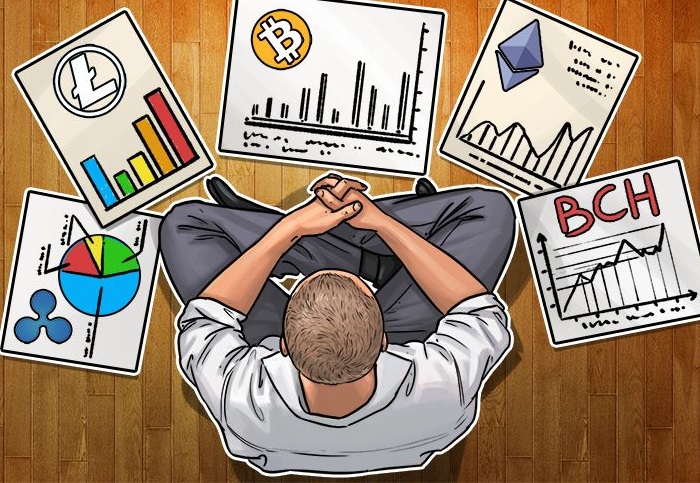 At the time I write the technical analysis, XRP/USD broke the resistance area R1 0.19usd and climbed to the resistance area R2 0.23usd. This upward move was predicted in the latest technical analysis. On the graph you can see that the price had broken the descending trend line (blue), one day ago. This upward movement of the XRP/USD parity is due to the upward movement of Bitcoin. Bitcoin broke the downward trend line and the bear trend is currently being denied. This fact has positively influenced the entire Crypto Market.
    The resistance lines are:                                             The support lines are:                           
    R1 –  0,23usd                                                                 S1 – 0,19usd
    R2 –  0.30usd                                                                 S2 – 0,17usd    
                                                                                            S3 – 0,15usd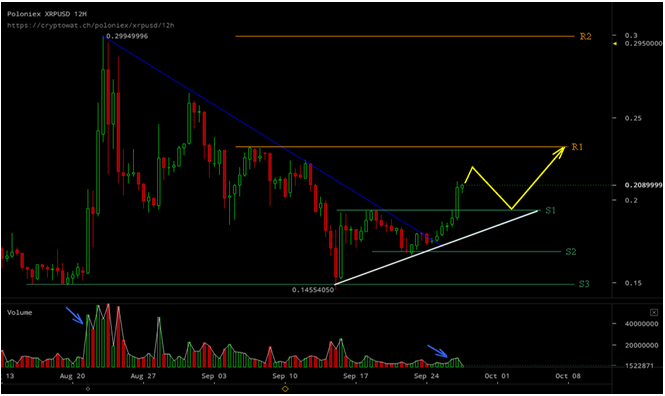 What surprised me is that this increase in XRP/USD was made with small volume traded. For comparison, look at the blue arrows at the bottom of the chart. However, it is a positive thing, because this growth seems much healthier than the pump and dump move up to 0.30usd in August.
Depending on the optimism on the market, the resistance zone R1 0.23usd can be reached or not. Whether the  XRP/USD price will  climb up to 0.23usd, in the coming days I expect a correction on XRP/USD. But I expect the corrective wave that will develop to stop at S1 0.19usd, or worst case line trend (ascending), drawn in white.
For the next two days, the possible evolution of the XRP/USD price is drawn in yellow on the chart.
Any positive news about Ripple, or negative movements of the Bitcoin price, may positively or negatively affect this technical analysis.