Polkadot (DOT), Tezos (XTZ), Uniswap (UNI), SushiSwap (SUSHI) Price Analysis For Feb 10 2021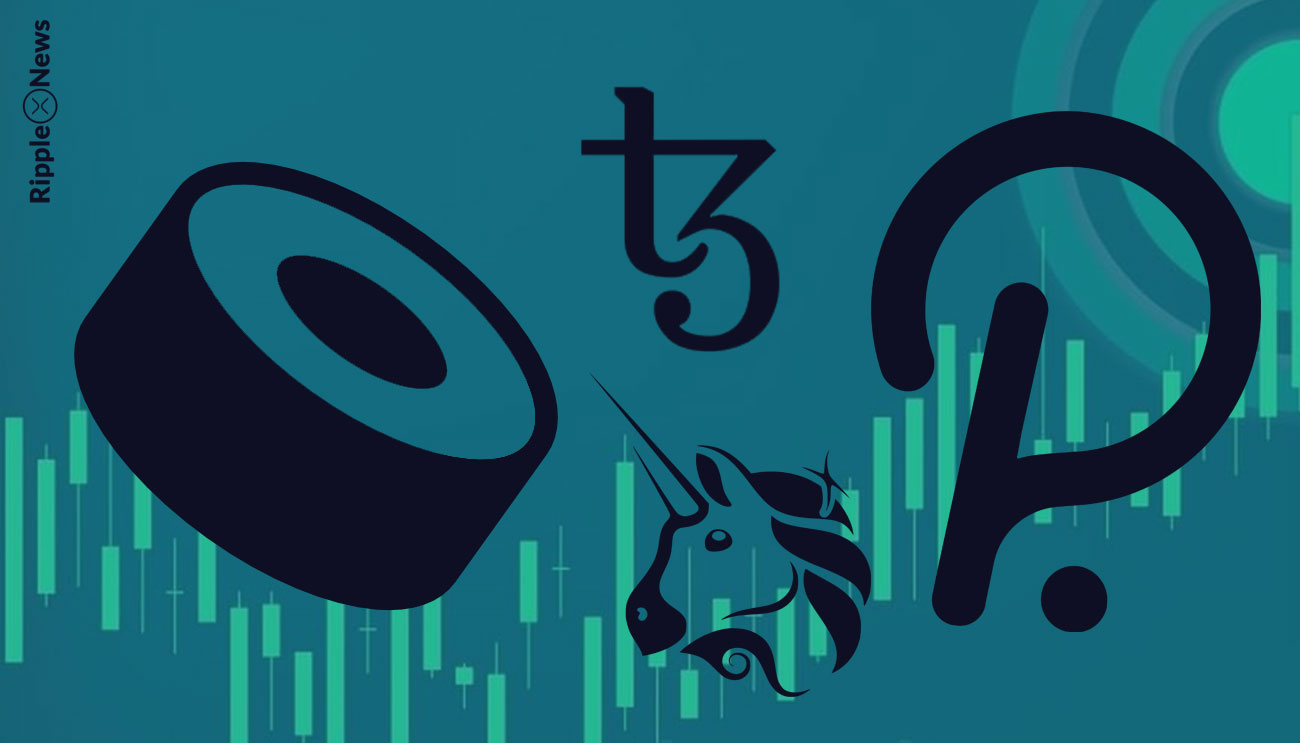 The world's largest cryptocurrency Bitcoin has once again turned almost the whole cryptocurrency market bullish by recording a new all-time high above the $48k figure. Some of the altcoins have even recorded their all-time highs following Bitcoin's rally especially the world's second-biggest digital currency Ethereum. However, Ethereum is not the only cryptocurrency that has followed Bitcoin's footprints there are four other altcoins whose price value is exploding at the moment. These four altcoins are:
Polkadot (DOT) Price Analysis
The decentralized finance (DeFi) protocol Polkadot's native governance token DOT has registered its new all-time high value by hitting the mark of $24.54 on the 10th of February following the bullish rally of the leading digital currency.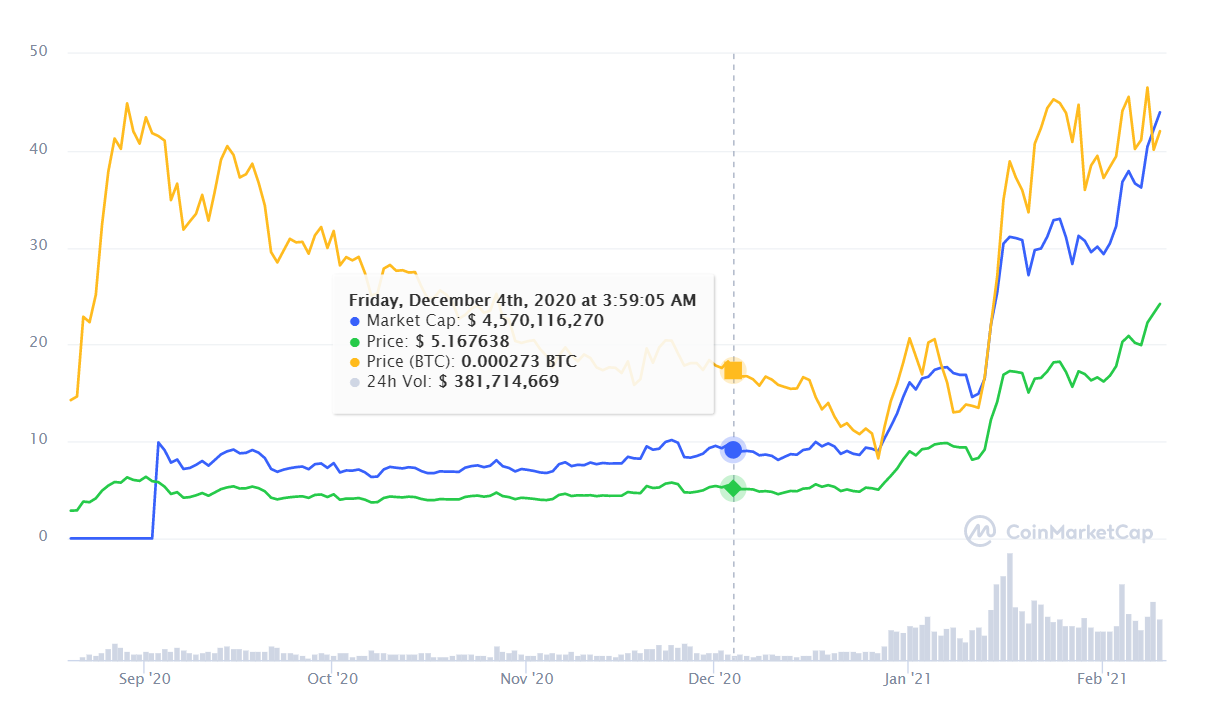 It is now trading in the bullish territory. According to the data from CoinMarketCap, the price value of DOT is trading up by more than 3.86 percent in the last 24 hours while trading at around $24.24, at the time of writing.
The market capitalization of DOT is standing at $22,026,343,402 and is up by 3.89%. With this market cap, the coin is the seventh spot.
Tezos (XTZ) Price Analysis
XTZ, the native cryptocurrency of the Tezos blockchain, is standing on the verge of breaking above the figure of $4. It made its all-time high value on the 13th of August in 2020 and since that day, it has not been able to retest this price figure.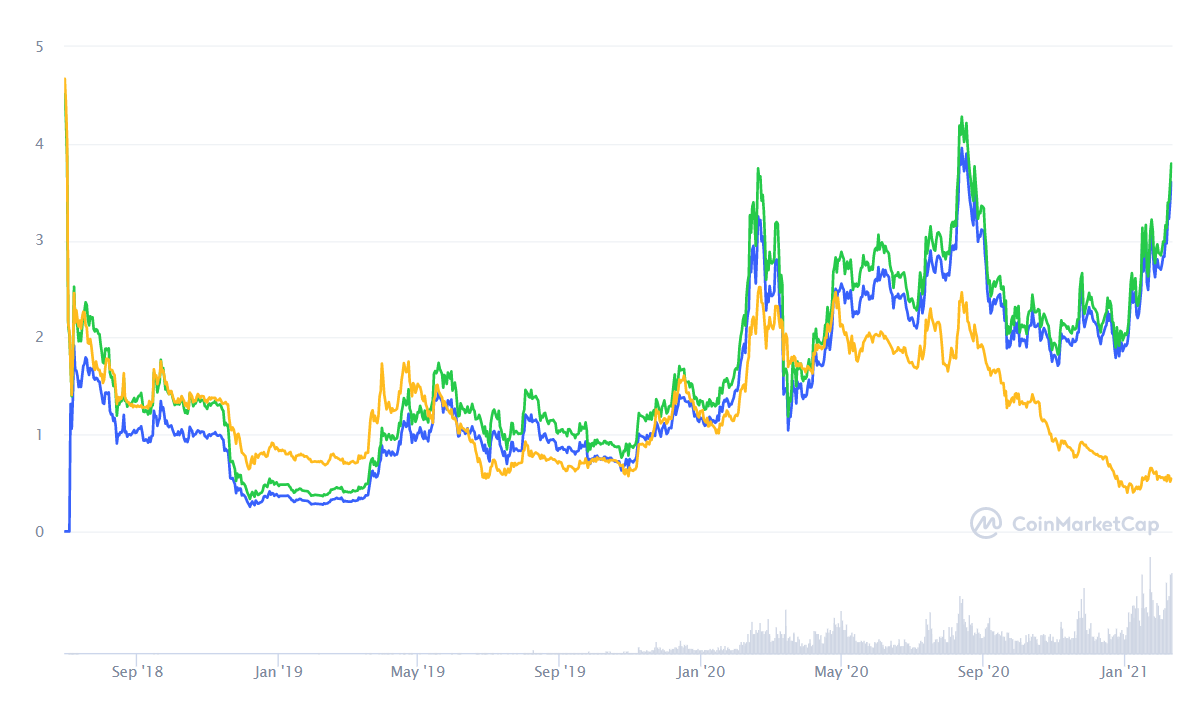 Now, XTZ's price value is trading positive with a change rate of 10.47 percent in the last 24 hours and is standing at around $3.80. With this bullish momentum, it is expected to get closer to its all-time high in the short-term case scenario. Tezos' market cap is $2,886,791,635 and is standing on the 28th spot.
Uniswap (UNI) Price Analysis
UNI is the native governance token of the famous decentralized finance exchange Uniswap. Five days ago on the 5th of February, it set its all-time high by hitting the mark of $22.27.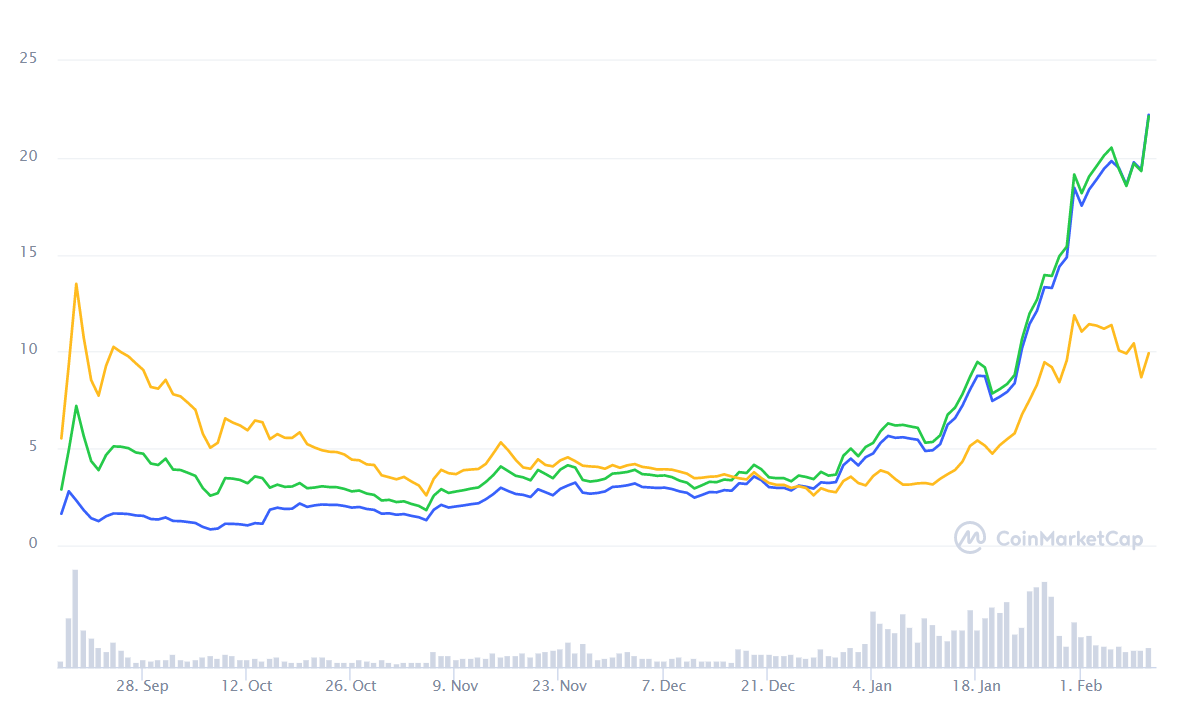 After a shorter pause, it has now once again headed up towards its ATH and intends to break it in the coming days. At the time of writing, its price value is revolving at around $21.36 and is up by more than 9 percent in the last 24 hours. It is holding the 15th rank CoinMarketCap with a market cap of $6,430,325,926.
SushiSwap (SUSHI) Price Analysis
SushiSwap's SUSHI also took advantage of the rally of the top-ranked digital currency and spiked high. It has surged by more than 8 percent during the last 24 hours and reached $15.79.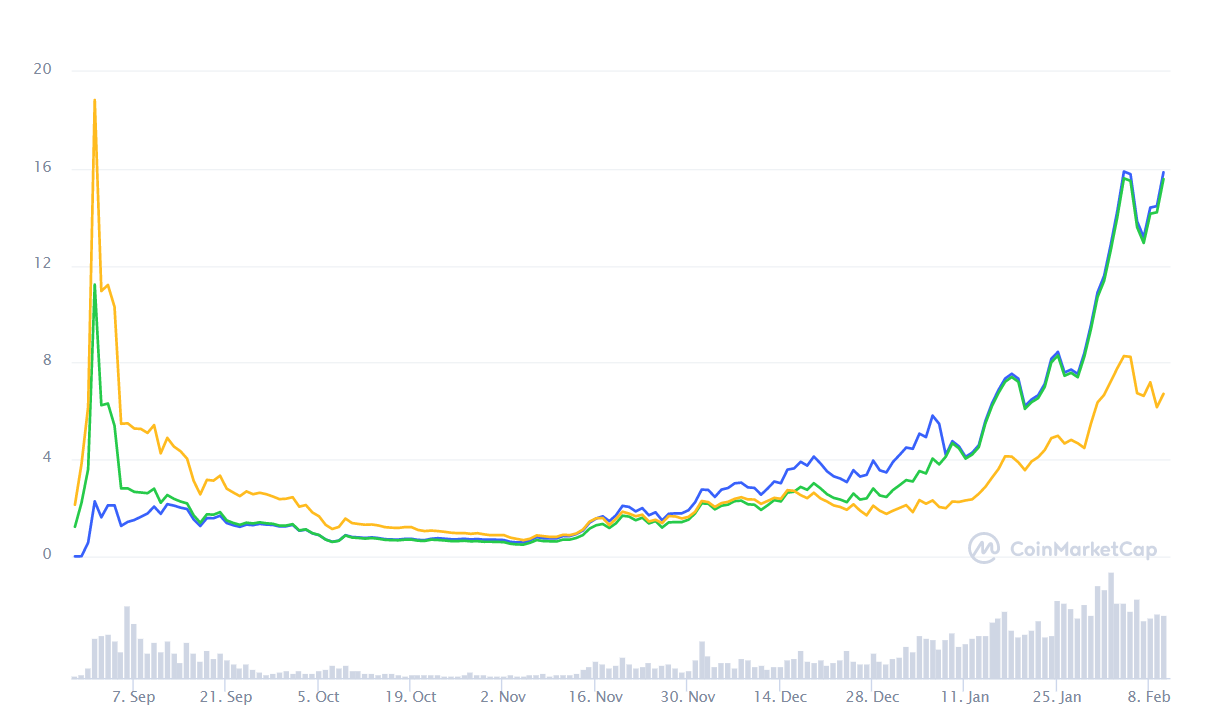 It is now aiming at retesting its all-time high figure which stands at $16.51. At the time of writing, the price of SUSHI is standing at $15.57.