Ripple Technical Analysis XRP/USD 20/05/2018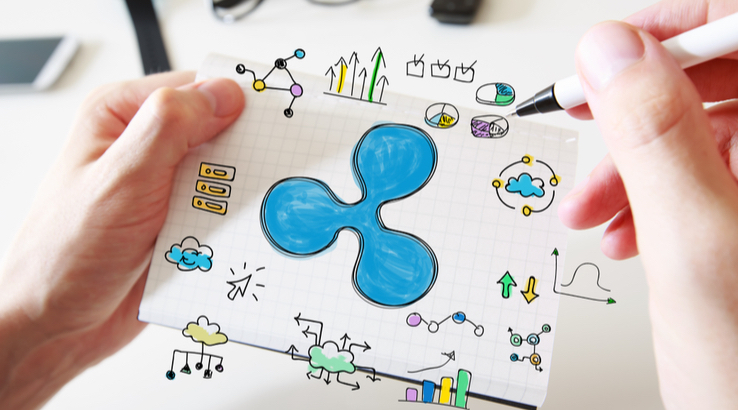 We are one week after the last technical analysis. The price has been very static in the last week. I was saying last time that I expect the price not to fall below 0.55 USD after which stabilization will take place and finally we will start climbing towards resistance R1 -1 usd.
 Indeed, the price seems to have stabilized, but there has been no upward movement towards 1 USD. It seems that  daily traders and whales are very undecided. Traded volumes are very low and if whales like it, it could raise the price very easily. I expect this move to begin the next week.
The resistance lines are:                                                 The support lines are:                            
 R1 –  1 USD  (psychological)                                                S1 –  0,45 USD 
 R2 –  1,25  USD                                                                      S2 –  0.30 USD
 R3 –  1,4  USD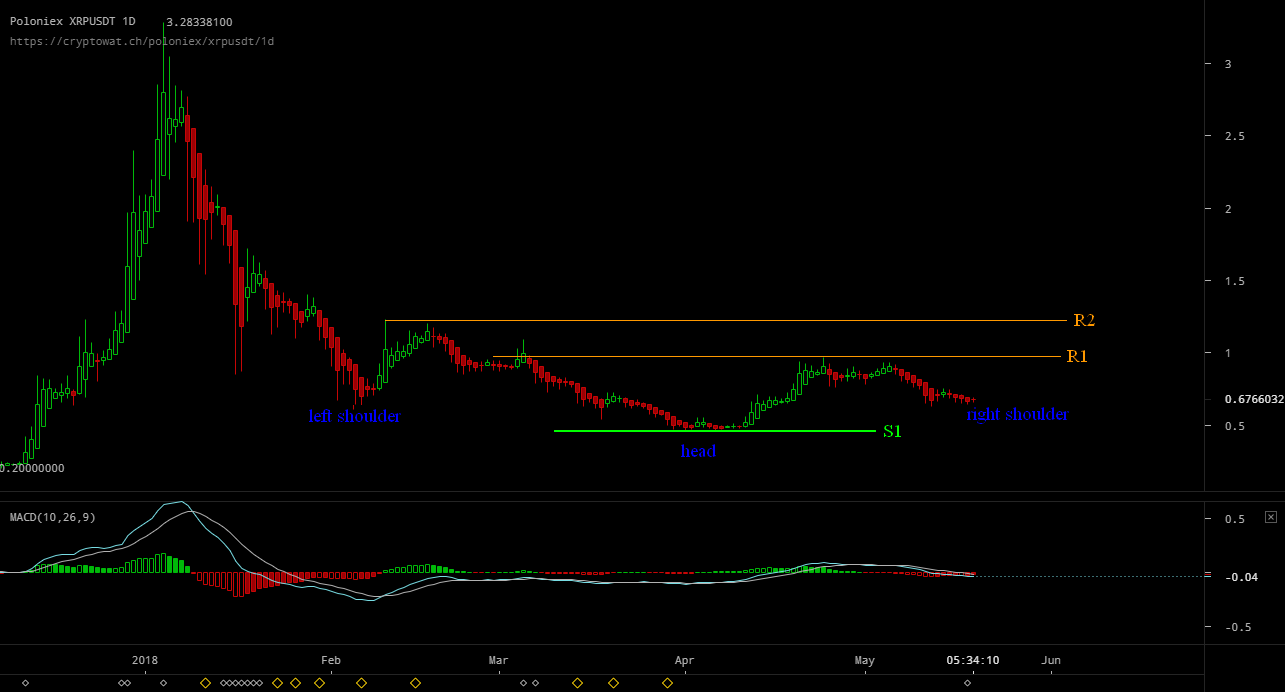 What's happening on XRP / USD next week?
For the next week I keep the same prediction as last week. If Bitcoin does not fall below 7200-7300 USD, XRP will keep above 0.55 USD. In conclusion, I expect a slight drop followed by an upward movement or lateral movement followed by an upward movement. First target up, resistance R1-1 USD. I was saying that a stop above 0.55 USD, followed by a move up to 1 USD, will confirm the right shoulder of the reversed Head and Shoulders pattern.
The MACD tool shows that we are in a sales period and reached line 0. Bull strength has fallen even further compared to last week. At this point, the bears are as strong as the bulls. The market is in a period of balance, strength testing.