Singapore's Largest Bank DBS Is Launching Crypto Exchange Called "DBS Digital Exchange"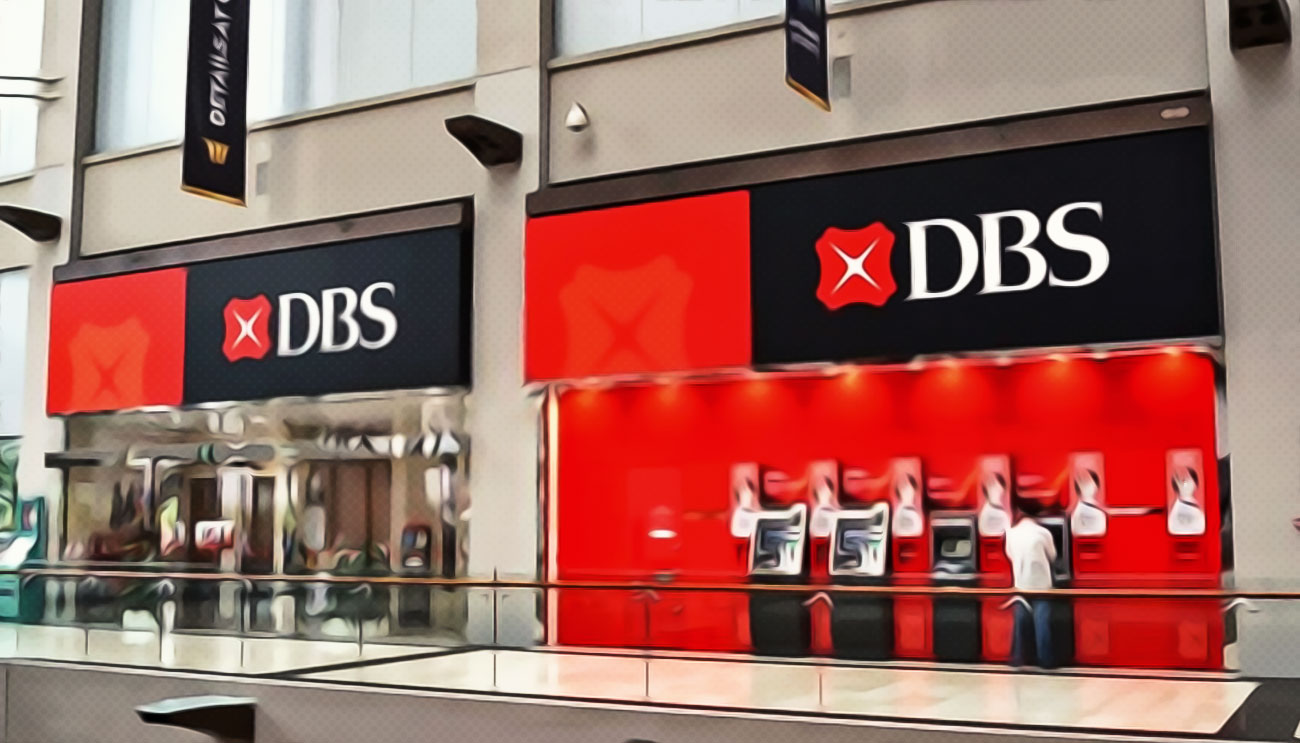 DBS Bank, the biggest bank in Singapore has announced on Tuesday, October 27, 2020, that it is rolling out the fiat-to-crypto currency trading exchange known as DBS Digital Exchange. This trading platform will be backed by the bank. Moreover, it is regulated by the financial regulator authority Monetary Authority of Singapore (MAS).
Trading services for four digital currencies
Reportedly, this fiat-to-crypto exchange will offer users trading services on top digital currencies. These include the world's largest digital currency by market cap Bitcoin (BTC), the second-ranked cryptocurrency Ethereum (ETH), Ripple's native digital currency XRP, and Bitcoin Cash (BCH). These crypto assets will be available for trading once this exchange goes live. The fiat currencies that will be supported on this trading platform include SGD, HKD, JPY, and USD.
Crypto Exchange Coinbase Now Offers Staking Support for Cosmos (ATOM)
Singapore-based hedge fund firm Three Arrows Capital's Chief Executive Officer (CEO) Co-Founder said, "this will immediately become the easiest on-ramp for those who bank in Singapore."
DBS, the largest retail and commercial bank in Singapore, has soft launched their crypto/fiat trading exchange!

This will immediately become the easiest on-ramp for those who bank in Singapore

BTC, BCH, ETH, XRP the listed crypto assets

SGD, HKD, JPY, USD the listed fiat https://t.co/u0Zxolf1OM

— Su Zhu (@zhusu) October 27, 2020
Apart from this, security tokens are also expected to be supported by DBS Bank's newly-introduced digital assets exchange. Initially, there are around sixteen trading pairs that will be available on this platform including BTC/SGD, BTC/JPY, BTC/USD, BCH/USD, ETH/USD, XRP/USD, BCH/JPY, and some others.
Moreover, the exchange will also provide custody to the funds of users as well. The bank has tapped the institutional grade custody provider DBS Digital Custody for this purpose.
Shedding a light on this crypto exchange, they said in a cached webpage:
"Digital assets are poised to be the future of tomorrow's digital economy. With DBS Digital Exchange, a bank-backed digital exchange, companies and investors can now leverage an integrated ecosystem of solutions to tap the vast potential of private markets and digital currencies."
Cryptocurrency exchange Binance's CEO Changpeng Zhao (CZ) said that this initiative taken by the bank is in the right direction.