Australia's Independent Reserve: Ripple (XRP) is a High Quality Coin: Ripple (XRP) Technical Analysis (July 5, 2018)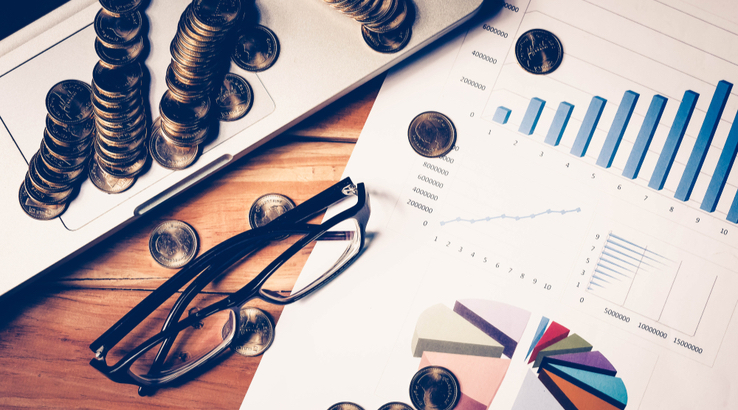 Week over week, Ripple (XRP) is up five percent and encouragingly trading above 45 cents. That's a key support line anchoring our analysis. At the fundamental front, there is a decentralization strategy implementation in progress as Ripple seeks to get that approval stamp from the SEC and be listed as a utility. 
From the News
It's back to the listing table for Ripple coin (XRP) which Independent Reserve-an Australian Exchange-says stands out because of its high quality, deep trading volumes and whose prices are relatively stable. Yes, of course prices have been stable for a while now unlike the last two months of 2017 which saw prices rocketing to $3 a piece. That's for a coin with billions in circulating supply. What this means is that Australian and New Zealand traders can now enjoy a 0.1 percent discount for the first one month while trading against a host of other coins as Bitcoin, Ethereum and Litecoin. What's more, they will also deposit straight from their bank accounts and even have an option of withdrawing in fiat. 
On top of this, Independent Reserve offers OTC trading for whales. Even though the base fee, standing at 0.5 percent is lower than other competitors as BTC Markets operating within the same jurisdiction, their fee structure is a little bit off. For example, to enjoy a 0.48 percent fee traders need to transact high amounts. Besides, compared to others, their offer list is limited which is another undoing for those who want to "feel" the crypto market. 
Ripple (XRP) Technical Analysis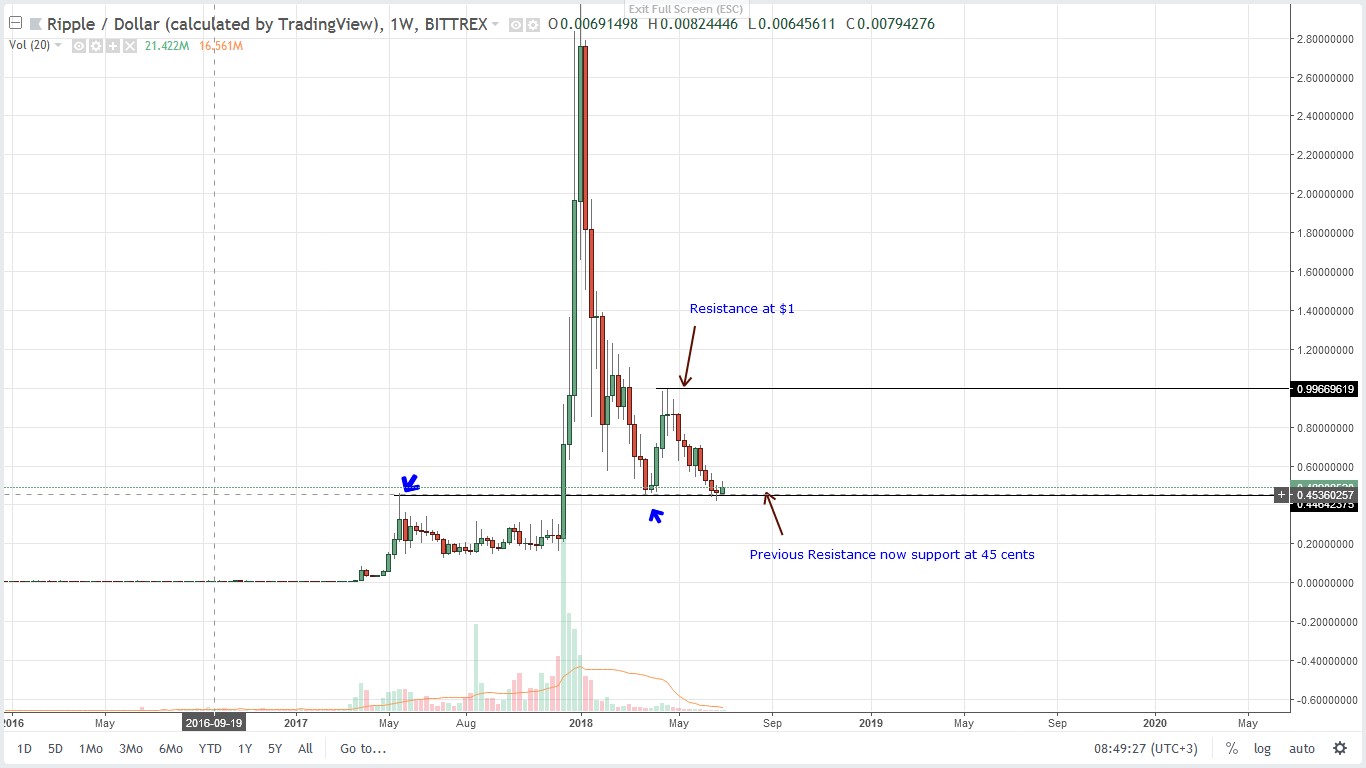 It's safe to say that XRP is trading at a precipice. In actual sense, XRP prices are right at the edge and a simple bear nudge will send this coin tumbling. First, notice that XRP are trading at around this year's lows at 45 cents and what's more, that's a previous resistance now support. 
If we retain a bullish view, then we expect this level to be a spring board for buyers now that we have some pockets of bulls in lower time frame. If not and May-June bears step up pushing XRP prices below 40 cents and April lows with strong volumes accompanying this, then it's likely that XRP might find support at 15 cents. That's why it's important for buyers to maintain prices above 45 cents and hopefully end up bullish to prevent this bottling.
In the daily chart, XRP up two percent in the last 24 hours and consolidating after that up-thrust on July 2. What we are seeing is normal and often follows period of rapid gains as that of July 2 when XRP added more than 15 percent reversing from the main support at 45 cents. 
Now, the thing is, we are overly bullish in this time frame and my suggestion is to buy on dips in the one hour chart for example with stops just below 45 cents. This way, we shall be towing in with the revival as July 2 bullish engulfing candlestick shows. 
The only technical formation that negates this is if sellers press below 45 cents and hitting our stops. Otherwise, if things remain as they are, realistic targets are at 70 cents or May highs. On the other hand, risk on traders can wait until prices breach the 55 cents mark before taking trades.
Disclaimer: Views and opinions expressed are those of the author and aren't investment advice. Trading of any form involves risk and so do your due diligence before making a trading decision.